For many CPG companies sales planning for next year is already a hot topic. With this, the unavoidable conversations about budgeting, past performance and hopefully predictions for growth arise. Unfortunately, most sales, trade marketing, sales planning and finance teams are underinformed, due to lack of the necessary intelligence, to have conversations that lead to different results.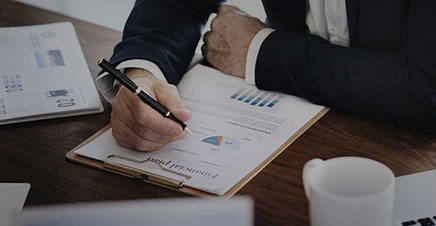 As a result, it becomes a race to get "approved" plans submitted so everyone can get back to doing the analyzing, negotiating, reconciling, justifying work that comes with executing a trade promotions program. If this sounds, counter-intuitive it is because it is. CPG companies spend significant time, resources and dollars trying to understand and make up for poor performing promotions.
While it should be expected that throughout the year circumstances and opportunities will arise that companies will want to make the most of, scrambling to make up for well-intended, but poorly executed customer plans throughout the year, can be avoided by addressing the following topics during the planning process:
1) What happened vs what we think happened?
Closing the books on last year and never looking back is a practice that dangerously puts CPG companies at risk of repeating last year's mistakes. With the influx of available data and the technology available to aggregate, harmonize and analyze promotional performance, post-event analysis is a necessary step to profitable trade promotion strategy. With this intelligence, conversations not only surrounding base trends and promotional ROI will be possible, but also a thorough reflection on plan vs actual KPIs and promotional execution can influence and optimize the planning decisions of the coming year.
2) What if? & What else?
The plan is the plan and it's just what you will do because there has never been a way to test alternatives. However, conversations about the art of the possible are what will create better results. This starts by seeing the impact of making one change to one promotional event for one retail customer. What if you change the percent discount? What if you change the bill back to and off invoice? What if you try a TPR vs an ad & display?
These initial considerations, made possible with predictive planning capabilities available with a comprehensive Trade Promotion Optimization solution (TPO), open the door to more strategic conversations about promotional mix and aligning predicted customer plans to organizational volume, profit and revenue objectives proactively during planning. Your TPO solution should also provide the capability to compare annual optimized customer plans with predictively calculated KPIs including plan vs budget, retailer profitability, manufacturer profitability, trade spend rate, and more.
Furthermore, using the constraint-based modeling optimization engine, that should be standard with your TPO, should allow the consideration what else an organization can do to achieve its objectives. Optimizing the revenue, profit or volume of promotional tactics and promotional mixes can be created to drive optimized results while maintain budgetary limitations.
With this, sales and finance can work collaboratively to create a plan that is financially feasible, executable with retail customers and optimizes outcomes.
Previously sales planning could be a process filled with finger-pointing and wishful thinking. Approaching planning with a data-driven optimization strategy that aligns expectation, reality and possibility positions organizations for predictable and sustainable growth. In this time of increased competition and tightening margins, companies need plans that maximize results while limiting expenses. In other words, no longer can we rely only on what we have always done as good enough, but it is long overdue that we start creating better – better practices, better intelligence, better collaboration, and better results.