CPG companies will once again invest upwards of $200 billion on in-store promotions. This despite the fact that many of these same companies are shredding marketing budgets, searching for cost-saving measures, and as the POI 2017 TPx and Retail Execution Survey concludes 84% are dissatisfied with their ability to manage trade promotions.
This leaves only 3 possible reasons for these companies to stick with this approach to encouraging consumers to buy their products.
Their competitors are doing it.
Their retail partners are demanding it.
They just might work.
For better or worse, these motivators are enough to keep a significant investment in trade promotions and an even greater need to turn the trade investment management piece into more than what respondents to the POI survey described as '"the entire process of creating a promotional plan, from budgeting to planning to execution to settlement to post event analytics, takes a burdensome amount of time."'
Fortunately, as companies make peace with the fact that trade promotions are not going anywhere soon, the technology available as part of a comprehensive Trade Promotion Optimization (TPO) solution gives companies analytical insight and predictive planning capabilities to effectively address all of the above motivating factors as well as benefit from an improved quantified return on their trade investment.
Competition has active trade promotions.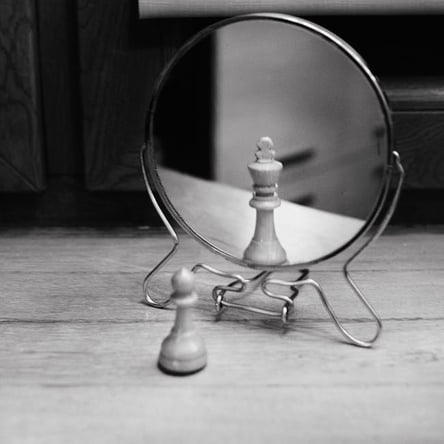 While one day we may be writing about the technology that can predict which promotions your competition will run before they actually run, today we have to rely on the fact that history often repeats itself. This is especially true when it comes to trade promotions with the majority of companies simply running the same promotions as last year and hoping for different results. How does this help you?
The visibility gained with the post-event analysis capabilities of a TPO should include a competitive view of trade promotion activity. In doing so not only is the historical description of your competition's trade promotions and corresponding pricing available to look at the impact on your business, but also a holistic analysis of this activity will reveal trends indicative of a strategy that will more than likely be the foundation of next year's plans.
Of course, since your company is taking a more data-driven approach to their trade investment using TPO, this intelligence can be used in your own planning and collaboration with retail partners.
Retail partners will not allow for a cutting in trade spend.
This is a fact that no one is surprised about, and manufacturers are justified in their concerns that a cut in trade spend could mean a reduction in SKU assortment or shelf space. With the real possibility that retailers will already be looking at ways to cut the center store, in light of increased competition for "low-cost" retailers and changes to conventional shopping experience with entrants like Amazon, retailers are not interested in manufacturers being another group dictating the "do more with less" mantra. Instead, manufacturers should approach their retail partners with the idea of investing more intelligently for mutual benefit.
However, manufacturers will need to foster this relationship with more than "trust me" promises where both sides hope everything turns out. Instead, manufacturers can use the power of predictive modeling that should be part of their TPO solution to develop promotional events and plans that clearly quantify retailer KPIs. Furthermore, the optimization capabilities of a TPO allow promotional planning to be optimized in consideration of retailer constraints such as minimum retailer profit margin.
"Manufacturers should approach their retail partners with the idea of investing more intelligently for mutual benefit."
Armed with this intelligence, the possibility exists to have conversations with retail partners about how we use this data to get better results and shifts the conversation from trade promotions being a must do to stay on the shelf to a want to do because it is in both parties' best interest.
They just might work
With the holidays quickly approaching, it does not take an algorithm to see that consumers are influenced by price. Whether it is wanting to get the lowest price on the perfect gift or their Thanksgiving turkey, getting a good deal still is a motivator to buy.
However, for too long manufacturers have blindly offered deep discounts to both consumers and retail partners in exchange for the opportunity to drive volume. These slightly educated guesses relied on perfect execution and loyal customers to come close to breaking event.
"The visibility gained with the post-event analysis capabilities of a TPO should include a competitive view of trade promotion activity."
As a result, trade promotions have gained the reputation as sunk cost of doing business. Therefore, until now, trade promotion management solutions (TPM) have been sufficient to manage the transactional processes of in-store promotions. However, as companies begin to place more scrutiny on this investment, the historical and predictive intelligence gained through adopting a Trade Promotion Optimization solution can potentially reposition trade investment as a sustainable contribution to your Revenue Growth Management strategy.
In other words, the use of analytics allows organizations to build, analyze, revise, and optimize the intricacies of their trade investment with the confidence that it will work.
Confidence Replaces Cuts
As the #2 line item on many P&Ls, the decision to cut trade spending seems like an easy win. Unfortunately, swift, uncalculated cuts can result in the same losses that unsuccessful trade plans have brought to your organization for years. Instead, organizations need to rediscover confidence in their trade investment by reducing costs associated with underperforming events and a reinvestment in proven and potentially more profitable promotional strategies.
With better intelligence, better accountability and better predictability - that can come as part of the adoption of a TPO solution - companies will start to see the better results that can make 2018 to year that they made their trade investment work again.
What to read next: Whose Project is it Anyway?