When it comes to trade promotion optimization, many CPG decision makers accept that current performance is as good as it gets. In fact, Dale Hagemeyer, Partner and Board Member of the Promotion Optimization Institute, says in Consumer Goods Technology's Reader's Choice awards, "The surprise is that when people think trade promotions they still focus on the transactional side. I would have expected to see more optimization players."
These missed expectations are not caused by a lack of interest, but a lack of understanding about how trade promotion optimization can impact business.
Myth #1 – "I already have a TPM system so I don't need a TPO"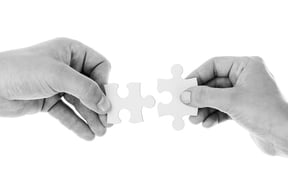 A reliable trade promotion management tool is an integral part of administering and planning promotions; however, most TPM systems lack the ability to aggregate data to perform both the post-event analysis and predictive scenario planning that a trade promotion optimization solution provides. This is why the 2015 Gartner Market Guide to Trade Promotion Management and Optimization suggests to "Always build trade promotion optimization (TPO) into your trade promotion management approach." When considering which TPO is best suited for your company, it is crucial to choose a platform that supports two-way communication between TPM and TPO. See the e-book "Why Your TPM Needs TPO"
Myth #2 – "I have a staff of highly qualified analysts that collect and analyze our data"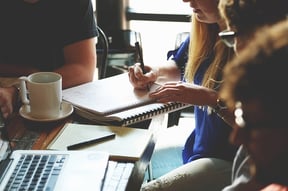 Chances are that you have very intelligent employees in place working with your POS, shipping, spending, and business intelligence data. But ask them, how much time they spend collecting and consolidating disparate data versus actually analyzing this data? How long does this process take? What is being done with this information once it is collected and "analyzed"? The average data scientist makes $116,000 per year (Forbes). What are you paying them to do?
An effective TPO empowers your experts to do what they do best, assess the effectiveness of trade promotions to calculate ROI, report to investors and make more educated, and profitable decisions when it comes to future planning. The reality is that many of these experts are spending upwards of 12 weeks unburying themselves from mounds of spreadsheets before they can even think about analysis and never get to ROI or informed planning. Your TPO should streamline much of the manual data integration tasks allowing for operational and planning efficiency.
Myth #3 – "Implementing a new system costs too much and takes too long."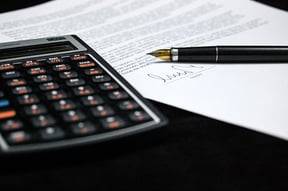 Yes, it does…usually. No business wants to take on added expense or disrupt workflows by bringing on a new system. The truth is that you shouldn't have to. A TPO solution should be designed to OPTIMIZE your trade promotions thus helping you see a substantial return on your investment quickly. A TPO solution that cannot quantify your return and implement quickly is not a TPO solution that can deliver what it promises.
Trade Promotion Optimization is more than just a concept that would be nice to have someday. As Mr. Hagemeyer implies, the surprise is that more CPG companies are not adding this powerful tool to their promotions arsenal.
What to read next: The Truth Behind This Common Myth Surrounding TPM