Trade marketers with the ambition to impact their business might find themselves between a rock and a hard place without the tools or authority to connect idea and action. Often they see challenges tied to inefficient spreadsheets and uninformed planning and want to improve overall decision-making processes to get to the results that align with corporate objectives. However, in an area like trade marketing where sales, finance, marketing, IT and even executives has a stake, to implement change means all stakeholders will need to buy in.
In other words, most trade marketers know there are better practices driven by analytical technology solutions, such as a Trade Promotion Optimization Solution, that will improve their trade investment accuracy, planning and results. The issue lies in the fact that to be a trade marketing game changer, you have to convince the other stakeholders that the change is worth it.
To reach this point, there are four areas a trade marketer can focus in on when seeking the approval of executives.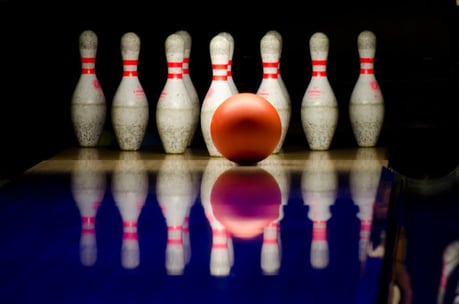 Know Your Audience
When it comes to addressing your executive team, it's important to remember that it's not the solution itself that they are interested in, rather it's the future results it will bring that matters most to them. They don't want to know about the tools, but the visibility to the business they provide. Therefore, consider how your recommendation will accelerate or achieve company objectives and then present this with the emphasis on quantified return and the ability to set financial guardrails.
On a similar note, other stakeholders may have conflicting priorities. For example, IT teams will be most concerned with how the solution won't drain budgets or resources to implement and manage it. The important part to remember is that to gain support for initiatives such as Trade Promotion Optimization, you need to show the benefits as it applies to each person/operating area affected.
Do the Research
Explore. Evaluate. Ask. Test.
While the technology that helps people get to where they want to be is not necessarily new, taking a risk on something that impacts revenue is nonetheless challenging. With that in mind, it's good to see who else in the industry is not only talking about a solution, but the direction of the industry itself. This is achieved through reaching out to peers and joining share groups to see who is being innovative, what best practices are, what obstacles others have faced and how they have overcome them.
"To be a trade marketing game changer, you have to convince the other stakeholders that the change is worth it."
After doing your research, approach a solution provider and determine whether or not they can provide reliable resources and references that will share their experience and how this provider eased their organizational obstacles. Once you've found satisfaction in this, ask for a proof of concept so you can see the solution in action with your data and determine if it is right for your company.
Know When You Need Help
Not just general life advice, knowing when you need help will ensure that you, as a trade marketer, can turn an idea into action. Cross-functional internal support is crucial to the success of a TPO solution because it eliminates communication barriers and creates a single picture of the business's true health, allowing teams to work together to share ideas and turn them into reality.
This becomes increasingly important as the discussion shifts from the high-level benefits of a TPO solution to its impact on daily processes. There is nothing that can stall a project like a person thinking that they are not being consulted on a change that will directly impact the way that he/she works. For example, while it can be agreed that planning on spreadsheets is inefficient and often inaccurate, there are people in your organization that have been using these spreadsheets and may rely on these spreadsheets as part of the job that they love. It is best to have these people in on the conversations with your solution provider when information about changes to processes occur. Let the solution provider extinguish the concern based on experience and help create internal advocates that will help after implementation to improve adoption.
Plan for Success. Prepare for Opposition.
Without question, despite having sound reasoning, clear vision and cross-departmental support, there will be unexpected road blocks. Unfortunately, most organizations, especially when it comes to Trade Promotion Management solutions, have worked with providers who promise things just to get the deal and are still waiting on the results, or worse yet, promised capabilities. This understandably makes people reluctant when a new solution is suggested.
However, by partnering with those who have done this before, you can build the business case focused not on promises but proven results. All of the recommendations above should be shared responsibilities with your solution provider. They should not start working for you only after you have a contract in place and should not stop once implementation is complete.
When it comes to revolutionizing trade marketing, there is more to it than simply finding a good solution. Not only is the change during implementation challenging, but making the case to executives and other teams provides a solid foundation for an open mindset of change. By looking not only into solution providers, but also industry best practices and examples of others' experiences, trade marketers can improve their trade promotion results, a concept that benefits both trade marketers as well the company as a whole.
What to read next: 4 Ways to Ignite Your Trade Marketing Program