Analytics initiatives often lag in the Consumer Packaged Goods sector because data availability, understanding and action continue to be disconnected. However, bringing analytics ideas into practice can be made easier than it seems. Taking the right steps to understand and properly apply the power of analytics to your post-event analysis and sales planning should eliminate current frustration and guess work and lead to the quantifiable results to improve your business. In a recent post by McKinsey & Company, "Making data analytics work for you – instead of the other way around," Helen Mayhew, Tamim Saleh and Simon Williams lay out clear suggestions to adapting successfully to an analytics initiative.
Starting at the top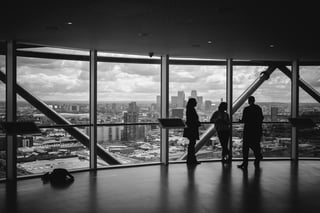 While some companies are reaping the vast benefits of the right analytics initiative, the majority are struggling because "CEOs and other top executives, the only people who can drive the broader business changes needed to fully exploit advanced analytics, tend to avoid getting dragged into the esoteric 'weeds.'" The perception that turning data into insight is a messy process has merit and many high-level executives feel that the granular involvement in analytics is beyond the scope of the high-level involvement with which they wish to operate. However, a C-level understanding of analytics is crucial to making data work for you. "That means the CEO and other top executives must be able to clearly articulate its purpose and then translate it into action—not just in an analytics department, but throughout the organization where the insights will be used." Analytics is a "means to an end" - it is a powerful tool with the ability to find the answers that will further drive company growth and success. No one in the organization better sees and can communicate this end vision better than its leaders.
1) Ask insightful questions
Once you an organization can see the end it is moving towards, asking clear, priority-driven questions helps you reach your goals faster; vague questions don't lead to value. Such questions include:
What are the obstacles I foresee with adoption of this analytics solution?
How can I make it easier to share insight gained from analytics with key stakeholders?
How can I use analytics to improve relationships with my retail partners?
How can I systematically improve the productivity of each member of our team?
Asking the right questions with guidance and strong C-level support, makes it possible to align a clear company objective with performance indicators of your analytics initiative. In the case of a Trade Promotion Optimization solution, the added process efficiencies and powerful predictive analytics will clarify areas where the asking the right questions will result in measurable returns. This builds a cycle of asking questions and gaining insight so that you can move forward with your goals which will prompt new questions. This kind of sharp focus leads to better and faster insights and impact, which then leads to improved profit.
2) Think about individual parts
Of course, we make improvements to see results and hope that we can gain a competitive advantage in the process. Business rivals tend to adopt to best practices almost as soon as they become clear, making it difficult for one company to get ahead of the race. However, by taking on a more granular control of your trade promotions to build a big picture of your business, it's possible to position yourself at the forefront of the group with small improvements. "Big data" leads to small improvements that result in large payoffs. The article claims that "if an organization can systematically combine small improvements across bigger, multiple processes, the payoff can be exponential." In terms of trade marketing, the ability to have the event-level quantified ROI with competitive intelligence at your fingertips arms you with both a better understanding of your business to make more informed decisions and a strategic advantage when working to outperform your competition. Furthermore, breaking down business processes in to component parts allows for quicker adjustments leading to greater value.
"Leaders should push their organizations to take
a multifaceted approach in analyzing data."
3) Construct a good model to make data-driven conclusions
Too often, data comes disguised in many different shapes and sizes, meaning that "quantitative teams disregard inputs because the quality is poor, inconsistent, or dated and dismiss imperfect information because it doesn't feel like 'data.'" For trade marketing analysts, this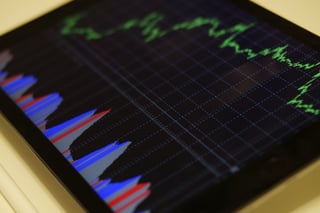 has surfaced as siloed data where important intelligence is often neglected because of the inability to see the entire picture. "Too often, organizations drill down on a single data set in isolation but fail to consider what different data sets convey in conjunction," says the McKinsey article.
But disregarding this unclear data is lost opportunity where beneficial conclusions and identification of nuances in "soft" data can prevent lost value. Harmonized and cleansed data makes for quicker and more accurate decisions. However, when we rely on manually-intensive human processes we sacrifice time and accuracy making conclusions drawn unreliable. Instead, when an analytics solution becomes part of your workflow, you construct a model that is efficient, repeatable and profitable. "Leaders should push their organizations to take a multifaceted approach in analyzing data. If analyses are run in silos, if the outputs do not work under real-world conditions, or, perhaps worst of all, if the conclusions would work but sit unused, the analytics exercise has failed."
4) Have a dynamic decision-making process
The article points out that having a loop-based decision-making process rather than a linear one is key in order to react quicker and make more accurate decisions. This best works when it's a combination of man and machine. Many fear analytics because they have the perception that it will take their job; however, this is a fallacy because analytics cannot be truly successful without human intelligence. Mayhew et al. says, "A dynamic, multipronged decision process will outperform any single algorithm—no matter how advanced—by testing, iterating, and monitoring the way the quality of data improves or degrades; incorporating new data points as they become available; and making it possible to respond intelligently as events unfold." With this in mind, the analytics can do all of the heaving lifting, but it still needs the intelligence of a human to do the decision-making in the end.
5) Look for user-friendly interfaces
For employees to truly be empowered in their decision making through the capabilities of an analytics solutions, it must be seamlessly integrated with current processes. A world-class algorithm can be ingenious, but if it's too complicated to use, it leads to a one step forward, two steps back situation. But, a user-friendly interface makes it easier for all parties to use and understand. "We've found that workers throughout an organization will respond better to interfaces that make key findings clear and that draw users in," states the McKinsey article. Users tend to be more successful and adopt at higher rates when:
Minimal clicks during to reach a result
Elimination of redundant entry
Easy visibility to key data measures
Consistently available training and tech support
Intuitive system with familiar controls
With these easy-to-use features, a solution reaches high adoption rates and puts everyone on the same page.
6) Build a dynamic team
Once there is buy-in the excitement and impact will be contagious. "Analytics is a team sport," explain the authors. It may seem like a simple fix to continue find new employees that see your vision, but it's an even better fix to make strategic hires who add expertise who can be nurtured on the cultural dynamic through internal influencers carrying out the C-suite vision. "You and your employees are striving to discover practicable insights—and to ensure that the insights are used."
"Analytics is a team sport"
This means that organizations use people for their strengths. For example, an analytics initiative takes the time-consuming and manually-intensive work out of compiling data, which means your data scientists can spend more time doing more of what their job entails and boost their morale. With this comes the ownership of one's work that leads to the desire to grow with an organization instead of using an experience as a stepping stone to outgrow it. In organizations lacking the analytics capabilities seeing the measurable impact of your work is challenging. A trade promotion optimization solution allows you to see the impact of making one change to one promotion for one customer before the promotion ever runs and track this through in-store execution to see the real-time results during post-event analysis. In other words, your actions become part of team results.
7) Get everyone on the same page
Cultivating this open-minded culture ensures that your company isn't being held back. The analytics cannot do everything alone. It takes a patient and willing team to adopt this mindset to reach its full potential. Furthermore, an involved C-suite helps tie the culture together: "It takes a C-suite perspective to help identify key business questions, foster collaboration across functions, align incentives, and insist that insights be used."
Many organizations see the overwhelming amount of data as the problem, but the technology finally exists to harness the data into actionable intelligence. This leaves an organization's processes and hesitations as the only obstacles. It's time to stop letting the data control you and for you to control the data. A goal oriented, process-focused, leadership-driven, employee-empowering best-in-class analytics initiative is a good start.
What to read next: 4 Ways to Ignite Your Trade Marketing Program