Over 90% of CFOs surveyed by consulting firm Kaufman Hall said that their top goal for 2017 revolves around utilizing their data at hand to make critical decisions, according to CFO.com Staff Writer, Sean Allocca's article "Analytics CFOs' Top Goal for 2017: Better Analysis and Reporting."
With the role of the CFO transforming from "boardroom advisers to revenue drivers" the traditional finance focus is shifting to one of initiative champions. Historically, CFOs have been concerned with finance consolidation, spending regulation, and cost containment. However, now they are looking to use data company-wide to manage revenue through intelligent investment and resource allocation.
"CFOs say having the ability to pull data from multiple sources into a single report would greatly increase productivity, along with better processes to mine data and improved dashboards and visualizations," states Allocca.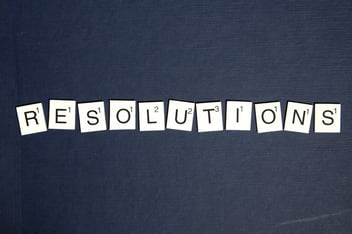 The problem is, it's difficult for CFOs to access this data because of outdated processes and inefficient tools. While CFOs want to gather actionable insights from their data, less than 1 in 10 respondents are "very satisfied" with this ability according to the article. In trade promotion management, this can readily be seen in the extensive time committed to limited data consolidation making any insight gained not only not timely, but also not actionable. This means that the majority of finance executives are essentially flying blind.
In the article, Vice President of Marketing at Kaufman Hall, Abe Cohen, states that "Organizations spend way too much time every year going through the annual budgeting process." Over half of the survey respondents stated that their budgeting process takes more than three months. This is no doubt in part due to absence of a centralized view of performance metrics and siloed, inefficient reporting on error-prone Excel sheets.
Furthermore, due to outdated FP&A processes, many CFOs fear that their company doesn't have the agility to pivot quickly should sudden obstacles arise. The solution to this problem is creating opportunity with initiatives that will improve your business processes.
So, how can you make a commitment 2017 to launch an analytics revolution resolution in your organization that can overcome these challenges?
1) Make a commitment to analytics
Aligning organizational goals with analytics practices opens visibility and communication around the actions needed to achieve these goals. In the area of trade investment management, it has been challenging for finance to predict the impact that a trade promotion program will have on revenue growth and equally challenging for trade marketing and sales teams to measure the impact of their actions. However, adopting a predictive analytics solution allows you to drive revenue management initiatives with a commitment to quantifiable post-event analysis and predictive modeling to accurately evaluate past performance and maximize future trade marketing efforts.
Furthermore, CFOs that are developing KPIs for their company need a tool that can tell them whether or not the company is meeting those KPIs in a timely enough manner to be able to make the necessary changes and accurately predict the best way to meet future objectives under existing constraints. Adopting a Trade Promotion Optimization tool can give organizations the data visibility and the predictable outcome to monitor the corporate strategy to drive incremental revenue and profit. For finance executives, this means having the historical and predictive high-level data to make trade budget oversight, risk identification, analysis of trade variance vs. spending and alignment of trade plans with corporate strategy that can be monitored frequently with accurate results..
In short, you are resolving more than just bringing in analytics, but resolving to turn analytics understanding into actionable strategic initiatives.
2) Get everyone on the same page
Without aligning departments using data, you have sales people creating plans without the knowledge that the plan will work, trade marketing analysts who are unable to tell whether a plan worked once it has run and finance people who cannot tell how these trade investments are affecting the health of the business. While these departments functionally have overlap, they remain siloed by a lack of common information and accountability. But when aligned using one set of accurate data, these departments' business understanding is the same and thus positively impacts the finance executive's ability manage the financial health of the business through cross-functional collaboration. Adopting an analytics strategy driven by Trade Promotion Optimization can create a central intelligence hub for a single version of truth. With this, a CFO is not just pulled in different directions by multiple departments all with different understanding and objectives, but rather they can rely on these departments to build the big picture of company health today and in the future.
3) Be future-minded
Once the data is organized so all parties have common understanding, it is important to prioritize the roles it will play in your organization. For many CPG companies, gaining the analytical insight into promotions performance is the start of redefining trade promotions role in their organization. For others, it is to focus on more informed planning. Regardless of the priority, the it's time to change the way data is being used so that we can begin to work towards the future organization we want to be. With Trade Promotion Optimization, existing historical data coupled with predictive modeling makes a future view possible. What you do with this vision, is the empowerment that comes with optimizing trade promotions. Making the commitment to transform trade spending into trade investment creates the expectation of a quantifiable return that will drive the management of future revenue, profit and volume expectations.
"The solution to this problem is creating opportunity with initiatives that will improve your business processes."
Thus, with the new year on our doorstep, set some resolutions for your company and strive to improve from last year. A strategic analytics initiative is the perfect partner for predicting incremental revenue, profit and volume and aligning investments with outcomes that protect, sustain and build your business.
What to read next: Living on the Edge: How to Build Better Financial Guardrails with TPO