As more retailers adopt predictive analytics, such as Kroger, Albertson's and now BJs Wholesale, the potential arises to unlock key consumer insights that will change the way a retailer operates. Retail moguls have successfully gained access to historical, real-time and predictive shopper data which allows them to conduct strategical marketing initiatives to better manage revenue.
For manufacturers who lack their own analytical and predictive capabilities, this means widening the joint business planning gap between supplier and retailer. While retailers are gleaning insights from their data to navigate the changing tides of the industry, manufacturers who remain working on spreadsheets will continue to struggle with finding leverage when working with retail partners.
However, when both manufacturer and retailer are optimizing their return with predictive analytics, it opens up new possibilities for not only collaboration, but mutually beneficial results as well.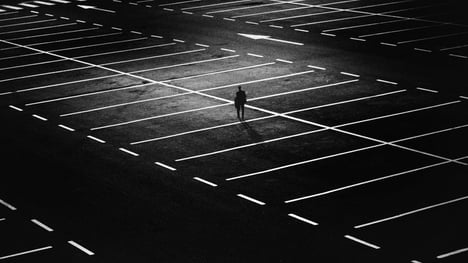 Opening New Doors
When only the retailer is reaping the benefits from a predictive solution, it creates a skewed power balance where the manufacturer's voice is silenced in the face of the retailer's concrete data.
True collaboration comes to fruition when both manufacturer and retailer are using predictive analytics, which creates one version of the truth that both can develop an optimal annual plan with. This allows them to exchange data and insights to come up with a viable plan that meets both parties' goals. As a result, both parties can open the door to move beyond conversations about promotional events and into constructive dialogue about brand, category, store and customer optimization.
"Manufacturers who remain working on spreadsheets will continue to struggle
with finding leverage when working with retail partners."
The Other Side
Furthermore, when manufacturers utilize a Trade Promotion Optimization (TPO) solution, they bring another benefit to the table. With a TPO solution, a manufacturer can calculate retailer KPIs, which allows them to create plans and rollups that are aligned to the retailer's constraints as well as their own. With an optimization feature that constrains to retailer KPIs, manufacturers can approach retailers with complete, optimized plans that quantifiably show them the return they can expect before running an individual promotional event or a total customer plan. In addition, the manufacturers can improve retail execution by sharing accurate post-event analysis with their retail partners. In the end, this ensures that both retailer and manufacturer are achieving the mutual results they both have been charged to deliver to their respective senior management
To avoid being left behind by not only manufacturer competition, but retail partners as well, CPG companies cannot keep doing the same old song and dance. The use of predictive analytics is clearly showing measurable improvement on the promotion investment and helping retailers foster an innovative, growth-minded approach to new challenges. Manufacturers must seek out their own innovations to have a voice in mapping their future. Without it, they sabotage themselves in the presence of analytically empowered retailers and will fail to see the results they want.
What to read next: Terry Talks: The Changing CPG Environment