As executives of the leading consumer goods companies gathered for the annual Consumer Analyst Group of New York conference in Boca Raton recently, there was no shortage of strategies to spur growth – new product innovation, e-commerce prioritization, acquisition rumors, and more. While these exciting announcements made headlines, there was also a focus on strengthening the core business with better execution, agility and insight.
This last part is easy to overlook. Unlike new opportunities which have anticipated risk and unlimited potential, adjusting current practices for foundational brands has a low tolerance for risk and perceived limited reward. This does not just apply to large companies with rich brand histories, but organizations of all sizes focused on growth.
Risk of the unknown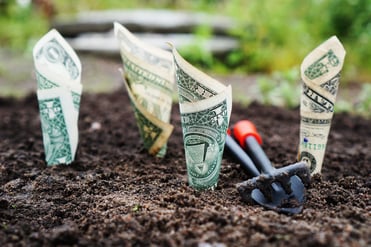 As finance leaders, part of the responsibility includes assessing risk and reward when it comes to current and future investments. However, when it comes to historically large investments, like trade promotions, that have offered significant uncertainty in their return, additional investment appears to come with greater and unacceptable risk.
Unfortunately, what plagues finance professionals in assessing trade investment is not just its historically questionable performance, but rather the inability to quantify the return on the investment. As more Consumer Goods companies look to data to drive decision making, even more pressure will be placed on trade investment to both show profitability and provide predictable revenue generation.
From risk to revenue
Seeing these trends as growing necessities, many organizations are moving beyond their transactional management of trade spending, often tied to their Trade Promotion Management solution, to adopt a revenue growth management approach to trade investment that includes quantified post-event analysis and predictive planning capabilities. As part of adopting a Trade Promotion Optimization (TPO) solution, companies bring centralized intelligence of base and promotional performance to the forefront encouraging transparency to what is being spent and how effective this spending is. This eliminates the "unknown" uncertainty that leaves finance professionals scrambling to justify promotion-related spending.
Furthermore, the adoption of a TPO solution helps mitigate the risk of future trade promotion investments with predictive planning and optimization capabilities calculating planned KPIs at the event and customer plan level. This opens the door to conversations about the quality of the investment prior to execution by providing budget comparisons to forecasted spending, volume and profit. Investment risk can be further reconciled by applying constraint-based modeling to planning to determine the optimal event or promotional mix aligned with finance and corporate objectives.
"In eliminating this uncertainty, companies strengthen their core marketing investment and position this part of their business for sustainable revenue growth."
New opportunities
In eliminating this uncertainty, companies strengthen their core marketing investment and position this part of their business for sustainable revenue growth. It also positions finance leaders and CPG executives to make educated decisions when it comes to other growth priorities. For example, applying predictive analytics can help determine a successful promotional plan for new product launches using similar products to anticipate comparative performance.
Similarly, when an acquisition does happen, companies with a solid analytics-driven trade investment strategy can quickly incorporate the acquired organization's data into their TPO solution. This allows for easy assessment of past product and promotional performance trends, as well as the ability to shift strategically to expedite and maximize the return of the acquisition.
This year's CAGNY presenters undoubtedly recognize the uncharted potential that comes with changes in consumer buying habits, availability of emerging buying channels, and the benefits of product innovation. The success of these coming initiatives will rely heavily on having a business foundation that can accurately measure and impact growth through intelligent investments. As finance professionals are asked to guide organizational investments toward profitability, it becomes more imperative to be empowered with the ability to offset risk with data-driven decisions that can optimize opportunity.