It wasn't that long ago that the doom and gloom of traditional media companies in the face of the disruptor Netflix was being predicted. So long, Blockbuster.
However, that has all boomeranged back to bring Netflix some trouble of its own, with Disney being the new disruptor. Recently, Disney announced plans to create its own streaming app to rival that of Netflix and Amazon Prime. Yet it's more than just another streaming app; it's a disruptor to the disruptors. Not only will they be pulling many successful and popular movies (Pixar, Pirates of the Caribbean, Star Wars, Marvel) from other streaming services, but with their recent acquisition of 21st Century Fox, they will also be taking blockbusters like Avatar and X-Men with them. The real kicker is that not only will they have an arsenal of popular content, but the successful entertainment mogul will also be creating new and exclusive streaming content, and all at a lower subscription price.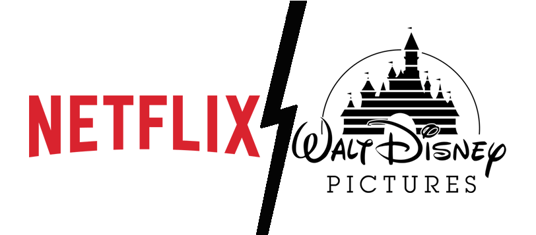 CPG companies are also now facing a similar disturbance to their once comfortable business operations.
With the rise of low-cost stores like Aldi, Lidl and the internet giant, Amazon, stepping into the retail space, CPG manufacturers are feeling the pressure of disruption, and if they don't react accordingly, it will be a painful experience.
Manufacturers that approach disruption like Disney, by identifying and creating new opportunity, will find themselves thriving in an otherwise tumultuous industry. To compete against the almost shockingly low prices and limited inventory of Aldi and Lidl, manufacturers will need analytics to improve their own pricing strategy to drive sales and sustain growth.
Predictive analytics, as part of a Trade Promotion Optimization solution, allows manufacturers to create opportunity by using historical strategy and predictive modeling to predict the outcomes of various promotional plans. In turn, this provides quantified KPIs for both manufacturer and retailer. Furthermore, manufacturers can not only explore the "what if," but also the "what else" with prescriptive analytics by applying constraint-based modeling to calculate optimal promotional events or mixes.
"CPG manufacturers are feeling the pressure of disruption,
and if they don't react accordingly, it will be a painful experience."
As a result, the disrupted disrupt the disruptors. In other words, manufacturers stand a fair chance against their low-cost counterparts and unlike Disney competing with Netflix, manufacturers will collaborate with retailers to create successful in-store promotional strategies.
So just because a disruptor has shaken up the game doesn't mean that conventional players are down for the count. By revolutionizing and innovating legacy operations and taking the necessary steps to essentially disrupt the disruptors, CPG manufacturers and retailers can reinvent themselves as industry champions and inspire a collaborative approach to trade promotions with retailers.
What to read next: What CPG Companies Can Learn from Netflix About How to Use Analytics