Even though most of us are clinging on to the last remnants of summer, the reality is that planning for 2017 is already in full swing. However, when setting your company goals, be sure to avoid these easily-made mistakes that prevent your company from progressing.

1) Don't exclude calculating retailer KPIs in your customer plans
By looking at the retailers KPIs in addition to yours, you'll not only be able to see how much volume you'll push, how much ROI you'll bring in and what you need to meet your volume or ROI goals, but you'll also garner an awareness of meeting or beating the retailer's objectives. This approach eliminates most of the back and forth negotiations that can become emotional and time consuming, while elevating your status as a competent collaborative joint business planner.
2) Don't ignore both event performance and overall plan performance
Currently, you may have events that are getting you the results that you want individually. How do you know these individual results fit into an annual plan with other events that meet plan budget restrictions and achieve KPIs? How do you know your plan represents the best promotional strategy? Trade Promotion Optimization uses predictive and prescriptive analytics to allow you to run through numerous promotional scenarios to determine the optimal one. This eliminates the guess work when it comes to evaluating your plan and results in a mutual win-win for both the retailer and yourself. These various merchandising scenarios can also be easily saved in a library of tactical events, enabling more accurate and easy future planning.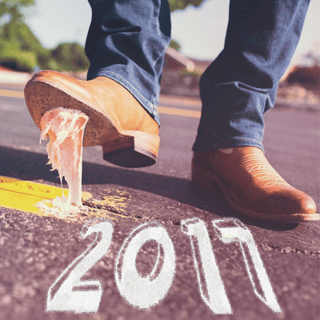 3) Don't settle for what you did last year
The definition of insanity is doing the same thing over and over again and expecting different results. Don't utilize the same plan you used last year, especially if you didn't reach your goals. Even if you did reach your goals, you should push yourself to go further, rather than settling for the same results because that will lead to stagnation. Do some calculating and figure out what the best option going forward is and remember that a best in class TPO solution will enable you to optimize your future plans utilizing the power of constraint based modeling and incorporation of real-time product/customer and market trends.
4) Don't forget to carefully consider and reconsider the goal you're trying to achieve
Be sure to double-check your goals and whether or not your plan truly has potential to achieve them. Optimal customer plans should be developed granularly based upon the individual volume, profit or revenue objectives by PPG or SKU. The result of this bottom up strategy will be an optimal customer total plan meeting both the yours and the retailer's annual objectives.
5) Don't ignore the possibility for pivots
Even after planning is done, be prepared to go back to the drawing board. Adaptability and good post-event analysis will help you monitor unplanned trends and their impact on your current promotional plan. So be ready to shift and add and/or remove tactics that leverage your analytical insights to attain your goals. Also, prime your team to be ready to look for opportunities when results need to happen to meet an annual plan. When this unexpected opportunity arises, it is important to be able to identify the optimal customers, brands and PPGs to maximize any incremental funding that becomes available.
These common mistakes result in missed opportunities for many CPG companies. So don't go into next year's planning with stale methods and ideas. Avoiding these common trade promotion pitfalls will result in more accurate planning, leading to a significant quantified return on your trade promotion investment.
Next steps: Download our e-book Putting the 'O' in Trade Promotion Optimization