Trade spending in today's Consumer Goods companies is more often under a microscope than ever before. The days of "make the number at any cost" have evolved to "-formulate the optimal number that we need to attain and develop the strategy to get us there." With this, the responsibility of finance leaders is expanding to include being the liaison between the executive team developing the organizational strategy and the sales/trade marketing teams planning and delivering the tactical execution of the strategy.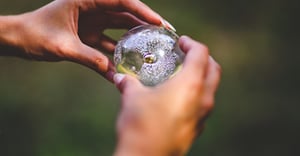 The challenge when taking on this new strategic advisory role is that most finance professionals are being asked to provide input on areas where data availability or reliability is elusive. As a result, the ability to meaningfully contribute to the analysis, planning and strategic auditing that is required becomes an obstacle instead of an opportunity. (See also: Budgeting Boomerang: How today's CPG leaders are using analytics to return more from their trade promotion investment)
In today's data-driven companies, the ability to organize, harmonize, analyze and optimize intelligence using technology, such as a Trade Promotion Optimization solution, is a necessity.
Adopting powerful analysis and predictive planning capabilities will help finance leaders to address these common, but difficult responsibilities for their organization:
Analyzing trends: Historical, Plan Versus Actual, Competitive Activity
Centralized intelligence that can be organized with the right Trade Promotion Optimization solution will not only visualize accurate baseline trends with the harmonization of consumption, spending and cost of goods data, but also will depict promotional performance trends. Additionally, the quantification of ROI and significant KPIs over time can easily be compared to the projected performance from the original plan showing disruption, anomalies or unexpected market gains that can be used for future planning. No analysis would be complete without understanding the impact of competitive trade activity and understanding their promotional pattern in comparison to yours.
Work with Sales and Trade Marketing to align forecasted plans with budget
Predictive planning opens the doors to the unlimited library of promotional tactics that sales and trade marketing can employ with their retail partners to drive results. The ability of finance to apply guardrails and budgetary constraints (See also: How to build better financial guardrails with TPO) to assist sales and trade marketing maximize results within the financial realities of the organization is critical to limit deep discounting or overspending to chase a number. It is these conversations during the planning process that allow for strategic conversations about calculating budget in the future. In the past, requests to expand budgets to drive results was a best guess situation. Today, finance can expect sales/marketing to predict the outcome of their request to justify stretching the budget. These open, data-focused discussions allow companies to remain agile when opportunity presents itself, without the concern that these activities are unguided.
Align strategy to objectives
It is one thing to meet budget requirement as a justification for trade spending, but it is another to align promotional investment with corporate growth objectives. The predictive components of a Trade Promotion Optimization solution allow us to compare the contribution of an event or plan to corporate objectives. However, true optimization can only be achieved with the application of constraint-based modeling that aligns with growth objectives. For example, finance professionals can decide that to meet corporate profit expectations all plans must have a 33% profit margin. While this is true, the company also has an expected volume target. A TPO Solution with constraint-based optimization allows the user to optimize for volume with the constraint of a 33% profit margin. The computer runs through the possible promotional mixes to determine the optimal mix within the defined constraints.
Analyze the spending effectiveness of the #2 line-item on the P&L – Trade Investment
Of course, none of this matters unless organizations are able to quantify the return on their trade investment as an indicator of their spend effectiveness. With a TPO solution this analysis can be done as granular as the event level and as high as total spending. In doing so, finance can provide the evidence to influence strategy for all stakeholders.
The truth is that these expectations on finance leaders are not new, but the ability to address the challenges in today's changing Consumer Goods organization is more possible than ever. The availability of data, the -ability to harmonize and glean intelligence from it, and the power to predictively optimize outcomes has never been greater. It is putting these tools in the hands of the analytically-savvy finance leaders of today's Consumer Goods companies that will separate themselves from the increased competition, shifting expectations, and growth threatening disruptions.