No longer are CPG finance leaders simply spending justifiers. With the growing importance of data and analytics in the industry, they are now becoming investment drivers and data interpreters. That said, the incorporation of post-event and predictive analytics means that financial leadership in today's CPG company is not just about an understanding of past business, but an ownership of how to change the business.
A retroactive understanding of the business won't suffice in the ever-growing competitive CPG environment because as many companies begin to adopt the necessary analytical means to survive, those who do not will be wiped out. Without champions for change, companies who fail to achieve a proactive understanding of their business risk increased profit margins and potential acquisition.
However, when finance leaders step up and take an active, hands on role in their company, they set their business up for success. This means adopting these new roles as data-driven architects of company success.
Reporting + Sales Liaison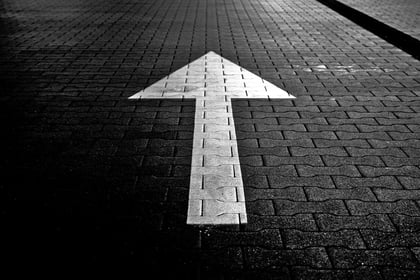 When a CPG company prioritizes an initiative to improve trade investment outcomes, the inclusion of a Trade Promotion Optimization solution to execute the move from transactional to analytical transforms not only the business, but the individual roles as well. For finance professionals, this means going beyond reporting and becoming the liaison between sales and the executive team. Post-event analysis and predictive planning capabilities means that for the first time, quantified KPIs and ROI are available. These visibility and insights provided by a TPO solution help guide sales planning and analysis at a tactical level. They also provide the foundation for an understanding of where companies have been and what they are doing to reach their revenue management objectives. In other words, finance professionals can provide a senior management a high-level picture that informs strategy and decision-making. As a result, finance becomes the information liaison aligning strategy with objective, monitoring trends and anomalies, and making recommendations for corrective action or sustainable growth.
Program Analysis + Process Refining
Another finance transformation that occurs with a TPO solution is process refining. This puts finance professionals in the advisor role. In this role, they will champion the initiative for moving past the "we've always done it this way" mentality. Due to finance's overlapping function, these champions can provide direction in terms of best practices for trade processes. As the insights become clearer, they can begin answering process evaluation questions such as how many customers are we analyzing, how often, and how long is it taking. This internal analysis then opens the door for even greater insight including which customers drive the most revenue. Furthermore, with visibility into overall program information, finance professionals can work with sales to define not only program strengths, but weaknesses as well.
Defining Budgets and Targets + Strategic Planning
Breaking beyond just defining budgets and targets blindly, finance teams can use the modeling capabilities of their Trade Promotion Optimization solution to strategically budget based on predictable revenue, profit and volume. This starts with an accurate understanding of base business driven by the harmonization of POS, shipments and spending into a true baseline intelligence database. With an accurate visualization of baseline trends, it is easy to see fluctuations and promotional impact during post-event analysis. This historical accuracy allows for the predictive planning and optimization functionality of the TPO to more accurately forecast future event and plan results. In doing so, it allows for planning decisions to be made with the awareness of how they impact the overall budget and how they fit into the greater strategic objective.
Customer Management
In a similar vein, forecasting also becomes more accurate with a TPO solution. This is because decisions and information are based on more than just last year's plans and results. Instead, there is an additional widespread historical view of years before last. In turn, this helps with customer management because it allows finance teams to partner with sales teams to examine retail execution as well as optimize plans and events based on that past information. A TPO solution helps teams do this by providing a comparison for retailers of multiple plans that meet retailer KPI objectives. Partnered finance and sales teams can essentially tell the retailer "if we make this change, this is the result" with complete confidence and proof.
Focusing solely on analyzing the past and not predicting the future is detrimental to a company's business performance. It's time for finance teams to step up as analytical leaders and advocates for change. More than just adopting new skills, but a new analytical mindset as well, means that CPG finance professionals become champions for data-driven growth and revenue management. Without proactive finance leaders, companies can expect to continue experiencing the disappointment that comes with poor promotional results.
What to read next: Budgeting Boomerang: How today's CPG leaders are using analytics to return more from their trade promotion investment