Are you managing your trade investment as a review of the past or to maximize/optimize for the future? With the CPG sector under significant margin constraints, companies must move away from viewing trade promotions as a necessary cost and start viewing this investment as a strategic contributor to revenue management. The problem is that most CPG companies can only manage trade promotions at the transactional level, resulting in limited ability to accurately analyze the effectiveness and efficiency of the significant trade investment.
Financial review at best focuses on explaining past promotional events and does not apply learnings to future tactics. Many CPG Companies are shifting to a more focused revenue management approach, where data drives decision-making; an approach that is analytical and looks at how individual events contribute to the overall performance during post-event analysis. Companies can now combine this knowledge with the power of predictive analytics and constraint based modeling to build future events and customer plans that are optimized to meet company objectives. It's a shift from managing the past through manual, inaccurate analysis to managing the future through the power of Trade Promotion Optimization (TPO).
Quantified ROI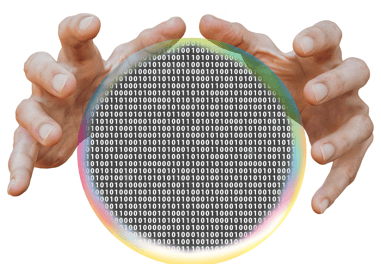 To be able to define a strategy that manages the future activity aligned with your goals, you need to be able to accurately quantify ROI during post-event analysis. To accurately assess your ROI, you will need the following business intelligence in one database: invoice level shipments, promotional spending, POS/syndicated data, consumer marketing/shopper market6ing initiatives and competitive information. This intelligence in one harmonized database enables the development of accurate baselines and lift coefficients on all merchandising tactics, which is critical to accurate ROI analysis. Once you have a clear view of your past ROI, you now are provided with the catalyst for future strategic decision making.
Predictive KPIs
You'll also need a good idea of what plan you want to run and the specifics of how it will work out. This can be achieved when you have access to a what-if scenario planner as part of your Trade Promotion Optimization solution. A what-if scenario planner allows you to enter the specific details of a plan to predict the profit, revenue or volume that will result. With this, you can strategically test different plans and see their outcomes in comparison to your objectives. Building a library of these events allows you to meet not only your goals, but the retailer's goals as well.
"Companies must move away from viewing trade promotions as a necessary cost
and start viewing this investment as a strategic contributor to revenue management."
Furthermore, those same KPIs that you define when building an event (profit, revenue, volume) should also be visible when creating an annual plan so that you can meet overall company objectives and not just small pieces of it. Each event plays a role in the bigger picture and with the predictive capabilities event and plan insights become the guides to your revenue management strategy.
Projected Annual Rollup v. Budget
While having optimized events is crucial to creating an effective strategy, the importance of being able to combine these events purposefully to create an effective plan is critical in moving away from transactional thinking. To do so, you need to be able to visualize the comparison of your projected annual rollup to your budget not just by event, but the entire customer plan. This will allow you to see its effect on the business as a whole. To begin, you'll have to see how different events interact. For instance, if you run a promotion that you know will come out with a negative ROI but it helps meet volume objectives, you're going to have to make that up elsewhere. The optimized rolled up view of the total customer plan will constrain to minimum volume, profit and revenue objectives.
Strategic companies no longer look only in to the past at what happened, but into the future at what they want to happen and what needs to be done to achieve it. It's the crucial difference from passively observing to actively optimally planning that gives companies the ability to manage their trade investment to obtain corporate objectives and gain a competitive advantage.
What to read next: Looking to Stay Ahead of the Competition? 3 Questions CPG Execs Need to Answer Before Pursuing Analytics