As a trade marketer, you oversee a significant investment in trade spend. Historically, managing this spending relied on experience and intuition. Suddenly the flood gates of data are upon us. Your gut says that it is too much to take in, but before you end up employing the definition of insanity­­­- doing the same thing as always and hoping for different results-­ it's time to use that data to make intelligent decisions that drive revenue, profit and volume. The end result is a sustainable impact on your company.
How do you prioritize the new information that comes with this transparency to improve your trade marketing program? Successful companies are using technology solutions, such as a Trade Promotion Optimization solution, to move from data overload to data organization, to improve promotional intelligence and predictive planning thereby improving promotional execution.
Needless to say, this doesn't happen all at once. As companies move to more insight-driven practices it is important to consider the following:
Start with what have you always wanted to know but could not easily identify.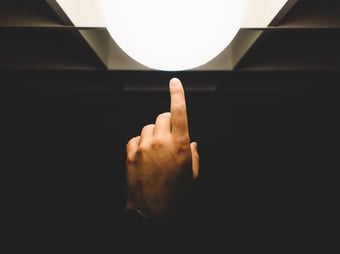 Planned v. Actual performance data – In the past, comparing your plan to actual promotional data was a nice to know hindered by siloed shipment, spending and POS data. The ability to harmonize these pieces with a TPO solution, both helps visualize where there may be retail execution issues and align plans with performance data to calculate promotional ROI.
Quantified ROI – Perhaps the biggest struggle for most consumer packaged goods companies is quantifying ROI. Historically, employees have been unable to provide concrete proof of whether or not a promotion worked. Instead, it's always been a guessing game. But a TPO solution changes that and gives you the elusive quantified ROI. With this, you can see how effective a promotion is and how it affects your business, thus enabling significantly better future performance.
Future KPIs – In addition to allowing you to see past performance metrics, a TPO solution allows you to predict future KPIs as part of thescenario planning process. You'll be able to calculate projected revenue, profit or volume using historical or predictive life coefficients. This previously unavailable information not only allows you to make informed decisions when building your own annual plans, but also enables powerful collaboration with your retail partners by sharing the predictive retailer KPIs and fostering dialogue around a single version of the truth.
What do you really need to know, but didn't know you needed to know?
Competitive Information – If a competitor was running a promotion the same week as you, would that change your planning? To what extent does your competitor's plan affect your execution? With a competitor overlay as part of your TPO solution's intelligence center, you can observe competitive performance in direct comparison with yours, allowing you to make the necessary strategic moves to stay ahead of the competition.
Consumer Marketing – In the past, consumer marketing and trade marketing have worked separately with little to no communication. But with a TPO solution, trade marketers can see consumer marketing activity and analyze how a specific consumer event works with and affects trade promotion performance. With this, companies move closer to optimizing their total marketing spend.
Planned Calendar Rollups – What would be the effect on your budget, your volume projections, or your retailer if you swapped out a more effective promotion for one with a negative ROI? This inability of sales and trade marketing teams to construct and compare a variety of promotional mixes is a leading reason that plans get repeated without justification. A TPO solution should provide plan rollups during the calendar building stage to see the entirety of your planned promotions in comparison to your budget. It's a whole picture view that allows you to make key adjustments to maximize return.
But wait, there's more…
Prescriptive analytics – A true Trade Promotion Optimization solution includes the powerful prescriptive capabilities to define constraints and let the software run through the numerous promotional possibilities to achieve your objectives. With this, you can go beyond simply predicting what will happen, to having a customized plan or promotional mix created to meet your goals with the push of a button.
With the implementation of new technologies, such as a TPO solution, companies are empowering employees to make better decisions leading to a greater impact on the overall business. Since all companies have access to the same data, it's how they use that data that makes a difference in executing their strategy to achieve their objectives. Those who view data as the foundation of better decision making will find that managing their trade promotions becomes a highly efficient revenue generation hub. Thanks to the availability and application of data in constructive ways, companies are now finding it possible to establish and maintain a competitive advantage.
What to read next: Why Small Changes in CPG Trade Marketing Promotions Can Lead to Big Results