Much has been made of the shrinking landscape of the Consumer Goods industry with particular vulnerability brought to light with the "mega" acquisition announcements in the last 6 months companies such as Kraft Heinz Co.'s play for Unilever and Mondelez's offer for Hershey. What comes to light in these organizations post-deal failure is the immediate assessment and realignment of internal strategy.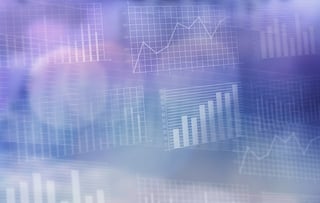 For example, the Wall Street Journal states, "Unilever PLC Chief Executive Paul Polman moved to appease investors days after rejecting a $143 billion acquisition offer from Kraft Heinz Co., saying the consumer-goods giant would review options to wring out more value for shareholders" in the article, "Unilever Launches Strategic Review After Rejecting Kraft Heinz offer".

With this in mind, two questions naturally arise:

1) What can consumer goods companies do to strategically assess and protect themselves from an unwanted or premature acquisition?

2) How can a potential acquirer assess the viability of a potential acquisition and predict performance opportunity of the combined organization?

While the area of trade investment represents only a portion of organizational investment, its significant revenue allocation and return potential, make it a strong indicator of financial stability. As a result, the ability to confidently manage trade investment with predictable, quantifiable returns over time puts in place a revenue management focus that can position an organization to enact the strategic assessment and execution that has typically been retroactive in these merger and acquisition scenarios.

Why trade promotions?

Protect your investment – Talks of merger and acquisition expose all parties to scrutiny of practices, performances and profitability. When it comes to trade promotions there has been added vulnerability because performance metrics have been speculative and practices largely accepted as inefficient. However, with the adoption of a Trade Promotion Optimization solution, companies can protect their trade investment with a historical quantification of investment for easy recognition of poor performance trends, execution issues, market volatility, and competitive activity. This data-centric approach to trade promotion guides future planning, aligns internal stakeholders (sales, marketing, finance) under one version of the truth, and sets guardrails investment monitoring.

Assess the possibilities – One of the greatest limitations when it comes the assessing the value of a trade investment is that we use performance as a reactive indicator of product, brand, or category health. However, trade promotion should not only be a barometer of health, but also a vehicle to add value. There is no question that your trade marketing team has wondered the results would be of making on change to one promotion for one customer. Without the ability to use analytical models to answer these questions, the tactical improvements "to wring out more value" that can come from improved trade investment, are unlikely to happen.

Furthermore, these sophisticated analytical capabilities that should be part of your Trade Promotion Optimization solution allows you to not only assess the possibilities of your current state to solidify your own program, but also create a performance visualization of potential acquisition brands. With this you can assess the baseline health of these brands over a specified time frame and evaluate the lift of certain promotional tactics.

Predict the future – There is no better way to establish value than knowing and being able to prove that your trade investment is performing at optimal levels and is aligned to your corporate volume, revenue and profit objectives. The capability of a Trade Promotion Optimization solution to apply constraint-based prescriptive analytics to your trade investment will organize an optimized promotional mix with a quantified return that achieves your goals.

Similarly, looking forward to that successful merger or acquisition, the ability to capture the analytical insight of the combined organization, to the degree that data is available, is immediately available. This allows you to 1) see the impact and value of the merger or acquisition and 2) begin using the insight from post-event analysis to being strengthening and improving your overall trade investment.

There is no shortage of analysts and reporters predicting that 2017 will continue to see the Consumer Goods landscape shift with mergers and acquisitions. As such, it does not take much for a company to go from acquirer to acquisition target. Without the visibility to real-time quantified performance return, the ability to be agile to turn data-driven insight into action that improves results, and the power to quickly assess and respond to industry movement it is difficult to know your vulnerabilities or opportunities.