We spend a significant amount of time waiting. Waiting for the data to come in. Waiting for the data to be cleansed. Waiting for the data to be analyzed. Waiting for the analysis to be compared to other analysis. Waiting for the new analysis to be compared to company objectives. Waiting for an explanation of why the data supports or, even more frequently, misses expectations. What is being missed while we are doing all of this waiting?
Headlines were filled yesterday with the fact that Amazon is cutting prices at Whole Foods and the speculation of what will happen next. And now we wait?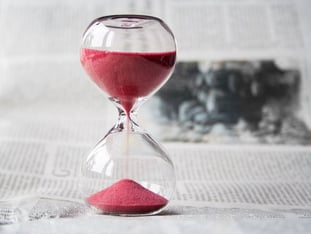 The Dangers of the Waiting Game
The fact is that these price cuts were anticipated well before Monday's execution. With the speed of change in today's Consumer Goods sector, it is not enough to take a wait and see approach the revenue-impacting decision making.
Yet, financial investment decisions within Consumer Goods companies are largely made by looking at the past. This is particularly true when it comes to an organization's significant trade investment where the lack of quantifiable intelligence often leads to repeating promotional tactics for the simple reason that the previous damage wasn't too great.
Perhaps this overstates the lack of strategic alignment that exists between promotional planning and promotional execution. In fact, the Promotion Optimization Institute's 2016-2017 TPx and Retail Execution Report shows an increase in the percentage of respondents with post-event analytics. This means that more companies are starting to understand what works, but doesn't speak to the ability of these companies to turn their insight into action.
Leaders Don't Wait; They Lead
"Corporate forecasting is shifting its emphasis from relying primarily on past data to influence future plans toward applying advanced analytics to help improve business and financial performance by understanding their data, customers, markets and organization more completely," according to the post "Big Data Needs Advanced Analytics to Forecast the Financial Future" by Financial Executive International.
"Advanced-analytics capabilities were strongly associated with the highest levels of growth"
What this means for trade investment is that industry leaders are starting to combine this historical insight with technology-guided predictive analytics to proactively plan their revenue and growth strategy. These companies are tired of poor performance being the only driver of change.
According to the CFO.com post "The Roots of Organic Growth" republished from McKinsey partners Kabir Ahuja, Liz Hilton Segel and Jesko Perrey, "Across all the growth lenses, we found significant potential for an upside in advanced analytics. Even at today's low levels of penetration, advanced-analytics capabilities were strongly associated with the highest levels of growth, suggesting they will be a critical platform for the next generation of performance."
Building a Financial Following
These advanced analytical capabilities, often part of a comprehensive trade promotion optimization solution, refocus the role of the CPG finance and trade marketing team to not just learn from their past, but also to put the pieces in place for an improved future. This includes the ability to align promotional plans with corporate objectives and to set guardrails that protect trade investmentfrom deep discounting without significant return. Even more impactful, is the ability to apply constraint-based analytics to optimize events and plans for revenue, profit and volume.
This revenue growth management approach to trade investment empower your organization to lead in the shifting CPG landscape by:
Evaluate cost-saving measures based on future impact and immediate gain
Eliminate damaging and ineffective promotional tactics
Pivot to unanticipated circumstances and fluctuations with intelligent invest reallocations
Opening a data-driven dialogue with retail partners about category and SKU optimization
Mature Doesn't Have to Mean Mundane
With the maturity of the CPG sector, change is something that most companies like to embrace slowly. However, new participants are not waiting to see how they can react to market conditions to maintain the current state. They are defining the market with bold and quick decision making to maximize impact. Being a participant means having the capability to not only make the best decisions in light of these changes, but also having the foresight to drive the changes that get the best results.
What to read next: Quantifying the Cost of the Status Quo