Today's IT leaders are in the difficult position to maximize opportunity and progress with a reduction in expenses and resources. Make the right choice and impact the entire organization, but make the wrong choice and tie yourself to a never-ending project that results in a virtual black hole of resources/costs. Unfortunately, when the mention of adding a Trade Promotion Optimization (TPO) solution to the priority list arises, misconceptions and misinformation cloud the potential to implement a solution that not only has a quantified payback, but also can have a direct impact on the company's revenue/market share.
Debunking misconceptions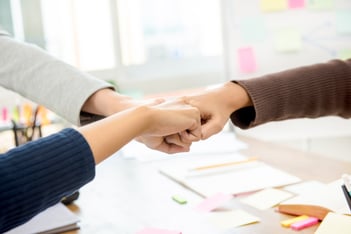 Much of the issue stems from difficult experiences implementing other similar solutions, like a Trade Promotion Management system (TPM), that have required lengthy implementations, costly customizations and difficult integrations. This misconception results in limited opportunities for a quantified payback.
While implementations like a TPM solution may require a large team to execute, a TPO solution only needs a person or two to pull the data for implementation and to help with the mapping of automated data flows. Unlike other systems, a TPO does not directly tie into a company's ERP, meaning that the mapping of data fields is simplified.
Working with a solution provider on data integration opens the door for one of the primary benefits of a trade promotion, which is the automated harmonization of POS, shipment and spending data. This creates a single intelligence center for post-event analysis and planning, while significantly reducing the resources being used to manually compile data.
"A TPO solution only needs a person or two to pull the data
for implementation and to help with the mapping of automated data flows."
Furthermore, while a TPM or similar software solution implementations may take six to eight months, a TPO solution should only take eight-twelve weeks. Afterwards, only minimal monthly maintenance is required, to update shipment spending and POS/syndicated data.
Having the right conversations
From a business standpoint, the greatest obstacle in implementing a TPO solution is not integrating the technology, but having the right internal conversation about how a company positions itself to gain the most of the analytical insight it gains. For many organizations this requires having a conversation about how they can tie volume, expense and settlement to a single event. An agreed upon data structure may not have been necessary when managing the transactional components of trade spending, but is necessary to ensure the most accurate post-event analysis with quantified KPIs foundational to a TPO solution.
Companies should not be hesitant to turn to their solution provider for best practices when it comes to these data structures. One area where a solution provider's experience can be helpful is in navigating the challenging structure of how promotional data is stored in different TPM systems. Having this conversation as part of rolling out a new solution will simplify the integration and harmonization process, but also will help create a diligence about how data is organized.
Additionally, the solution provider should take the strain off IT by sharing the integration responsibility. With agnostic integration, IT teams become the expert in their environment while the solution provider presents expertise in avoiding common obstacles and problem-solving.
Contrary to popular belief, a TPO solution can become an IT ally instead of a burden. Trade Promotion Optimization starts with the end in mind by empowering teams to drive results. Thanks to short-to-value results and quantified payback, companies can relieve strain on IT teams and maximize both their time and results.
What to read next: Building a Smart Trade Program: Why CIOs Are Betting on Best-of-Breed When it Comes to Analytics