While many companies tend to think forward as far as planning, they haven't been able to look forward in terms of trade spend versus trade investment. Currently, most CPG companies manage trade on transactional level, meaning that it's money in, money out. With this approach trade spend is seen as a necessary business practice rather than a strategic investment. As a result, companies expect trade promotion to be a liability with an unavoidable loss. On the other hand, shifting thought about trade promotion to an analytical investment approach encourages stakeholders to expect a return and manage the planning and analysis strategically. In short, with current practices, there is no room for improvement because the culmination is the in-store activity. However, by changing revenue mindsets to that of an investment with quantifiable return, companies can see events as part of a larger plan to achieve improved revenue, profit and volume.
"Consumer packaged goods companies spend billions of dollars on trade promotion. If they optimized their investments, they could spend less while driving increased profitable growth," says Gary Singer in the EY article "Drive profit? Protect volume?" Taking an optimized approach to trade promotion investment encourages companies to act on the results of their promotions and define company KPIs. They'll also be able to calculate ROI at the event and plan level to monitor their performance and thus adjust accordingly.
"Companies expect trade promotion to be a liability with an unavoidable loss."
Finance managers that find themselves managing trade spending know the limitations, but what if they were managing future results instead? Singer says about CPG companies, "They need to move beyond trying to better trade spend and instead find ways to optimize the return on their investment."
If you want to look at where you'd like your revenue to be down the road, you'll have to look at more than just what you're spending.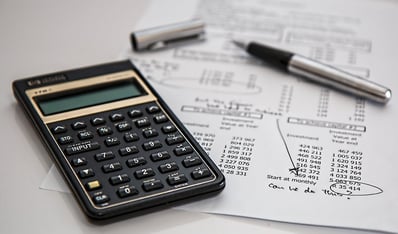 For example, you'll have to look at accurate baselines to see monitor fluctuations and trend warnings, allowing you to see where you can make immediate adjustments to keep your company on the intended path. Furthermore, loss rather than return and cannot calculate ROI because it's only based on POS data instead of it being a holistic indicator of performance that is based on POS, shipment and spend data. In turn, data is an end result instead of the catalyst for informed action.
Singer discusses the importance of moving towards informed decision-making with new initiatives, stating that "The challenge is to implement it with the insights and clarity needed to confidently tip the scales away from hope and toward expectation." This puts companies at a new advantage because they'll be KPI driven at the program level rather than simple transaction at the event level. If a single event is optimized for volume, but as a result profit is less, seeing the plan in its entirely allows visibility to 1) see how that profit dip will affect overall plan goals, and 2) optimize other events in the plan to make up the profit discrepancy if necessary. With trade promotion being treated as an investment, greater control of the outcome is possible and a measurable return should be expected.
Furthermore, a comprehensive Trade Promotion Optimization Solution will tell you what you need to do to reach your future goals, by using your historical data and applying predictive models to define the optimal event or plan. If your goal revolves around pushing volume, optimization will help you define the promotional mix within user-defined constraints to meet that goal. "It's about moving beyond the desire to manage trade promotion spend better and, instead, enter a position where you can optimize your return on trade spend investment," argues Singer. Trade Promotion Optimization forces an investment approach by quantifying ROI thus creating a focus on maximizing the results of your investment instead of simply its completion. As a result, you can identify the prime conditions for optimal return and use data-driven action as a key player in strategizing.
"With trade promotion being treated as an investment, greater control of the outcome
is possible and a measurable return should be expected."
As the CPG industry evolves, so too does the role of finance management. Finance managers are now expected to do more than just monitor and guide spending. They are responsible for the development and execution of a strategic future-minded plan for pricing and trade investment, tracking pricing changes and financial guardrails, translating analysis into meaningful insight and leading change management. But in order to reach full potential and seize the advantage, these leaders must overcome their reluctance towards analytics that is rooted in a fear of the unknown and complacency with old practices. Instead, they need to adopt a willingness to learn to see and utilize the true power of new and innovative methods.
What to read next: An Analytics Revolution Resolution