The role of the CFO in a Consumer Goods company continues to become more strategic in driving revenue initiatives and cost-savings. This is in part because of the growing cross-functional responsibilities that affect how organizations manage investment and growth.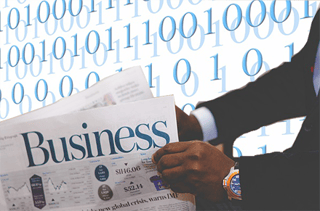 One of these areas is managing Trade Promotions Investment. Traditionally thorn in a CFO's side, Trade Promotions is evolving to be a more data-rich practice resulting in the need for greater accountability and improved performance. While investment in this area had always been a significant percentage of annual revenue, revenue management initiatives are putting a greater emphasis on the CFO's involvement in sustaining trade investment health rather than poor performance reconciliation. As a result, CFO's are finding themselves in the midst of an analytics revolution driven by the desire for Trade Investment Optimization.
What is a CFO to do?
In a CFO.com post, Thomas H. Davenport, President's distinguished professor of information technology and management at Babson College, and Adrian Tay, U.S. managing director of Deloitte Consulting's finance practice, point out that, "Despite being a quantitative field by nature, finance has trailed other functions like marketing, supply chain, operations, and even human resources in employing advanced analytics to make key decisions."
This makes the position of the CFO more ambiguous.
The authors' post, "Finance Must Ramp Up Role as Analytics Leader" explains, "There are two possible roles for finance organizations with respect to advanced analytics. One involves "sticking to their knitting" by building an advanced analytics competency to address finance problems and objectives. The other involves an even more ambitious role for finance: taking the lead for analytics within a company and becoming the primary provider of analytical insights for non-finance functions like sales and marketing, human resources, and operations."
When it comes to trade promotion, the lines between sales, marketing, and finance continue to blur. As trade promotion practices evolve to align with corporate initiatives the high-level view of a CFO plays a critical role in using analytics to protect this significant investment and lead the charge for productivity and performance optimization that can impact growth.
"In some cases, the justification for this preeminent finance role is that financial investment and returns play a role in the initiatives."
With the implementation of a trade promotion optimization solution that can quantify performance and predict optimized results, the increased analytical and predictive modeling capabilities empower other operating areas to take ownership of results. It is only with the guidance of the CFO's office thought that the advanced analytics insight can be tied to KPI development, risk assessment, and alignment with corporate strategy.
Analytics Inevitability
"We anticipate that at some point, nearly all finance functions will embrace advanced analytics and employ them to improve financial decisions and processes. A good percentage will likely drive analytics for their entire organizations," state Davenport and Tay.
When it comes trade promotion optimization as an analytics initiative, the questions that CFOs need to be asking are how much are we losing today and how quickly can we turn it around?
The irony is that without a trade promotion optimization solution, the answer is difficult to quantify.
What to read next: Living on the Edge: How to Build Better Financial Guardrails with TPO