"The world's biggest consumer-products makers are struggling to raise prices, as fierce competition keeps a lid on sales growth," according to The Wall Street Journal article, "Big Consumer Brands Like Raising Prices, but It Is Getting Harder".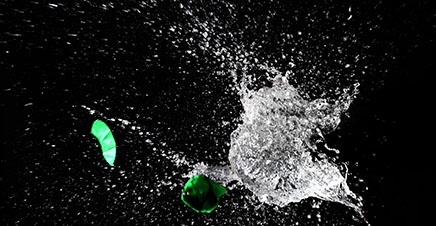 While pricing has been a "go to" variable that consumer brands could shift to impact top line revenue; however a limited price tolerance by both consumers and retailers driven by increased information availability and more shopping options is pushing consumer goods sales, trade marketing, and finance teams to take a more strategic, predictable approach to revenue growth management (RGM).
"That practice is now challenged by weak inflation, Amazon.com Inc.'s rising prowess in selling more household staples, and a decline in brand loyalty as consumers use the internet to shop around."
There have always been two paths to greater revenue – sell more or charge more. These new challenges are forcing companies to have conversations about optimizing this balance.
In The Wall Street Journal article, Unilever's finance chief, Graeme Pitkethly, is quoted as saying, '"It looks like we've gone from all price and no volume to all volume and no price."'
Of course, the need to sell more to account for lower prices is equally challenging and has companies scrambling to make more informed decisions to avoid overcompensating.
Fortunately, consumer brands have all of the information they need, for example, to decide whether selling their product at $2.49 vs $2.69 will push the volume needed to drive the incremental revenue and help achieve company objectives.
With the availability of predictive analytics and analysis tools, such as a Trade Promotion Optimization (TPO) solution, sales planning no longer has to be a guessing game trying to make both internal stakeholders and retail partners happy. Instead, companies can consider the what-if and what else of their promotional events and customer plans with quantified KPIs to proactively see the promotional impact for the company and their retail partners.
In the war between price and volume, this means that events can be created that optimize price to achieve revenue, profit, or volume objectives. Similarly, the same constraint-based modeling can be used to create the optimal promotional mix aligned to corporate goals.
This also provides the foundation for manufacturers to work with retailers who are pushing for lower prices to meet their own objectives and overcome increased competition.
Whether the pendulum will continue to shift back and forth between price and volume as growth drivers for consumer goods companies is yet to be determined. Regardless, the ability to make data-driven, quantified, predictable decisions off-sets uncertainty and prioritizes outcomes over reactionary tactics.
As Procter and Gamble Chief Executive, David Talyor, says in the article, '"Changes must be made, and the cost structure demands are real. What we anticipated is not sufficient. We need to do more."'
For many consumer goods companies doing "more" will mean using the intelligence and technology available to do what they do "better" to create better results.