Budget vs. Strategy. Past vs. Future. Expense vs. Investment. Due to two different ways of looking at trade investment, finance and revenue management teams within CPG companies can sometimes face unclear priorities. As a result, the focus is on reconciling expenses and minimizing spending rather than optimizing the significant trade investment for better return.
When a company's focus is on what is being spent, there is only a need to monitor the impact on budget rather than the impact on the positive organic growth of the business. As is the case in many CPG companies, when this happens trade spending becomes a sunk cost. Without quantified performance metrics guiding trade promotion planning, taking a revenue management approach is close to impossible. In other words, you can't try new tactics to get new results; you can only execute the same unproven tactics as last year. This is partially due to the fact that performance metrics through conventional post-event analysis have historically been difficult to obtain in a timely manner.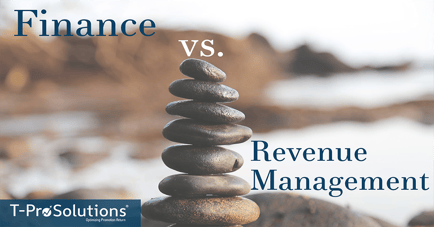 However, this standard practice no longer has to be the norm with adopting an analytical approach to trade investment.
When both finance and revenue management objectives are aligned around data-driven business metrics, companies
can move past a mindset of "what are we spending?" to a more strategic mindset of "what is the optimal return?"
To achieve this, predictive analytics, as part of a Trade Promotion Optimization Solution, can help quantify KPIs during post-event analysis and planning. This allows companies to accurately and effectively monitor the performance and health of their business in real-time and thus plan more judiciously. In addition, the ability to compare historical planned vs. actual metrics of trade events and plans allows CPG finance teams to identify opportunities to meet future objectives. Similarly, the ability to compare multiple promotional plans prior to execution provides an aerial view for teams to identify the plan that best meets corporate objectives while staying within budgetary constraints.
Furthermore, the ability to optimize promotional outcomes using constraint-based modeling takes the uncertainty away from planning. A trade promotion optimization solution provides the ability to define an event or promotional mix that meets the financial constraints of a budget while optimizing for revenue, profit or volume to achieve revenue management goals. In doing so, companies position themselves to reconcile the competing priorities of financial efficacy and revenue management strategy.
Taking a balanced approach led by a greater understanding of a company's trade promotion performance and potential is leveling the playing field to allow companies of all sizes to align their spending decisions with their growth strategy to optimize the financial health of their business today and in the future.