In the first part of this 2-part blog examining the CPG industry's reluctance to adopt disruptive technologies, especially when it comes to trade promotion, we identified the common objections to implementing a disruptive solution such as Trade Promotion Optimization.
These concerns include: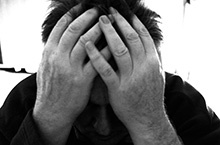 Cost
Time to Implement
User Adoption
"We are different" isolation
Read more about these concerns here.
Part 2 of the blog identifies the benefits of overcoming these obstacles and adopting a Trade Promotion Optimization solution.
We all have goals
Simply stated the benefit of adopting a Trade Promotion Optimization tool is that it will help your organization achieve its growth goals. While the details of these goals differ from company to company, the theme is always the same: Drive incremental revenue, volume and profit.
The problem is that instead of focusing on incremental revenue and profit, most CPG companies are focused on managing individual trade promotion events in the hopes that doing so will bring greater rewards – hence the importance trade promotion management tools (See Why a TPO is just what your TPM Needs).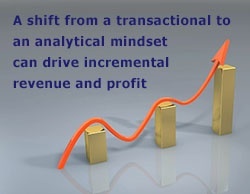 However, for organizations to achieve their strategic initiatives of using trade promotions to drive incremental revenue and profit, they need to incorporate a tool that integrates the data from individual trade events capturing shipping and spending and POS data to understand the cumulative effect on organizational revenue and profit. In other words, to achieve optimized results, CPG companies must shift from an event or transactional data management mindset to a revenue management mindset.
Revenue Management is making the old look new
The reality of Trade Promotion Optimization is that, as stated in part 1 of this blog, it is not adding anything new to the process, but is empowering you to make the process and outcomes better. The ability to focus on managing revenue is the outcome of the better practices that come about with the implementation of a TPO. And this is something that all companies care about, as evident from the growing number of Revenue Management titles popping up in the organizations.
How does Trade Promotion Optimization encourage a Revenue Management focus?
For organizations to transition to a Revenue Management focus there are three required variables:
Integrated promotional data allowing for real-time ROI and KPI analysis (Performance)
Historical depictions of promotions performance by category, customer and brand (Visibility)
Planning capabilities that include constraint-based what-if scenario predictive customer planning
When all three variables are present in your Trade Promotion Optimization tool, a cycle is established from data analysis, to comparative plan analysis to accurate predictive planning - all with the goal of maximizing revenue and profit. In this way, the information within a trade promotion optimization tool presents an intelligence center where all decisions show a clear impact on revenue.
These impacts can be quantified in three ways ...
1) Trade Promotion Optimization will increase your company's utilization of data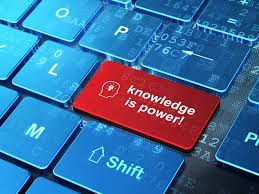 You are probably thinking that you already have more data than you know what to do with. This is true. The difference is that a Trade Promotion Optimization tool will put that data to work; you will start to use it and rely on it. Instead of simply manage it
This is because the ability to integrate the disparate shipment, spending and consumption data that you already have will allow for increases in the efficiency it takes to analyze it, increases in accuracy of baselines and lift coefficients, and increases in visibility to ROI and KPI that you were missing.
Utilizing data to improve performance is an initial step in both understanding your promotions performance and shifting to a revenue management mindset based on results.
2) Trade Promotion Optimization will reduce your company's wasted resource allocation
There is no shortage of people preaching that time is money. However, the fact that many trade promotions teams spend countless hours manually organizing and analyzing data instead of using that data to make more informed decisions is more costly and error prone.
Since a Trade Promotion Optimization tool integrates data, you will be able to reduce the time it takes to compile the data, reduce the reliance on error-prone spreadsheets, and reduce uninformed decision making based on a limited customer sample.
The reduction in wasted or misaligned staffing resources means that organizations can empower their employees to see how each individual role (analyst, sales, marketing, etc.) collectively contribute to overall revenue management strategy of the organization. In this way, trade promotion optimization becomes the catalyst for an organizational focus on revenue management that starts with the individual.
3) Trade Promotion Optimization will innovate your company's trade promotions practices
In part 1 of this blog, disruptive technologies were identified based on their ability to create change and improve outcomes. Hesitation came from the comparison between costs of disruption and benefits. With this shift to a revenue management mindset, the benefits of adopting a Trade Promotion Optimization tool grow exponentially because value is not placed on the outcome of a single event but on organizational revenue performance. This, by itself, is not innovative; it is just a new way of seeing.
The innovations that come about as a result of the implementation of a Trade Promotion Optimization tool are in the introduction of new busin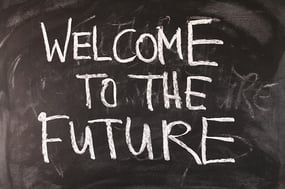 ess practices.
The unique ability for a Trade Promotion Optimization solution to provide views into real-time Manufacturer and Retailer ROI and use predictive analytics to compare multiple organizational promotion plan options. This one version of the truth leads to powerful joint business planning with your trading partners.
The change you have wanted
Most of the objections regarding Trade Promotion Optimization revolve around system issues – time to implement, cost to implement, system does not fit with us. To reap the true benefits of integrated data, accurate pre/post promotion analysis and strategic predictive planning capabilities, CPG companies must be willing to focus on revenue management. The right trade promotion optimization tool will not only encourage this practice with easy-to-use tools to optimize outcomes, but also equip you with the intelligence you need to show the results of your team's efforts.
The results of implementing a TPO system are that you will be able to understand the optimal merchandising tactics, predict the customer outcomes, explain the results and meet organizational strategic initiatives more effectively and efficiently than your competitors.
What to read next: CPG Companies Need "Better" Before "New" When it Comes to Promoting Growth