The days of a technology purchase being made to quickly fill a hole or temporarily solve a problem have passed. Unfortunately, these reactionary expenses have been replaced by costly customized projects; many of which never come to fruition. This company-centric mindset that "our problems" are unique has led to the infamous "enterprise" solution where a single provider becomes provider of everything. This leads to the question, if you do everything, can you be an expert in anything?
The reality is that the rise of SaaS point solutions to address specific challenges within an organization with smaller expense and faster quantified returns is becoming more attractive to companies. "Do not assume that deploying a single global solution means you have achieved optimization. With the plethora of SaaS solutions, cost of ownership is minimal. Getting accurate results of promotion tracking and effectiveness is better than deploying one solution to achieve a small portfolio," according to Gartner Analysts Ellen Eichhorn and Stephen E. Smith in the 2017 Market Guide for Trade Promotion Management and Optimization for the Consumer Goods Industry.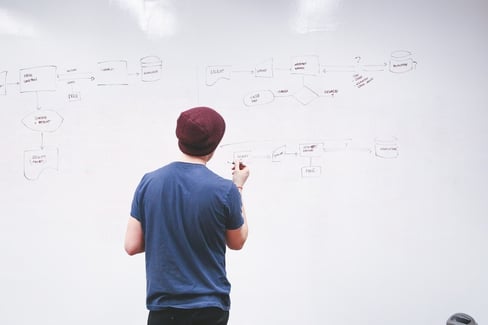 This comes at a time in the Consumer Goods industry where zero-based budgeting and extreme cost cutting in the face of a changing landscape has CPG executives asking for more out of every expense. According to the Wall Street Journal article, "CIO Stats: More CIOs Expected to Drive Revenue", Over three-quarters of chief information officers agreed with the statement that their role is viewed by the board and the CEO as more of a revenue generator than a cost center."
With this pressure comes the shift in technology adoption from purchase to investment with expected return not just on purchase, implementation and ongoing costs, but also in the technology's ability to directly impact revenue generation. When companies take this approach to vetting technology the priority changes from familiarity to functionality. In this way, the benefits of point SaaS solutions that offer proven powerful out-of-the-box-capabilities, agile customer-driven enhancement history, and seamless integration into existing and future systems, while being cost-sensitive and can quantify return should move near the top of the consideration list.
In doing so, the conversation between organizations and their solution providers needs to center around not only how a solution will meet today's needs, but also will support the intangible considerations like system integration, data cleansing and harmonization, change management, and ongoing. Furthermore, companies need to push vendors to show how a current purchase is designed to evolve as the needs of the organization do – something lost when costly customization layers become the norm of product enhancement. According the to POI 2016 TPx Vendor Panorama, "Your first decision is whether you will want to do customization to a solution that will take it out of the upgrade path."
With the enormous access to data available to today's Consumer Goods company, the complexity of understanding the business intricacies grows. The goal of adopting a technology solution should be to simplify this complexity to make more informed decisions using pragmatic processes to drive revenue generation. Unfortunately, for some companies, the assumption that a one-size-fits-all solution will reduce this complexity simply adds to it without added benefit or results.
Companies looking to innovate in the face of greater competition and shifting consumer habits cannot afford to rely on current capabilities and expect different results. Similarly, these companies must move beyond the same enterprise technology reliance thinking it will guide them in new directions.
What to read next: Terry Talks: Three Things New Trade Marketers Need to Know