There is an old adage when it comes to purchasing technology that begins, "No one ever was fired for buying…." While what comes next varies depending on the year or the organization, the underlying theme of "doing more of what we have always done" has stood for progress in many consumer goods organizations. The accepted practice was buying from a vendor the company already was using and paying for costly customizations to reach some limited functionality of what was needed to solve the current problem.
However, as the role of technology purchasing shifts from fixing a problem to creating opportunity for innovation, companies will also shift their thinking from enterprise convenience to impactful application. With this, the expectation of solutions to have standard functionality, be configurable to a company's needs, be intuitive for users, and easily integrate into other existing systems will be critical.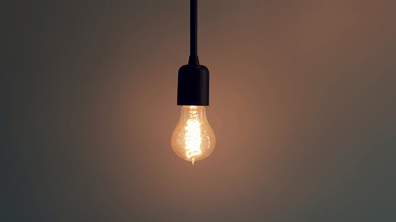 As consumers, we have already embraced the best-of-breed concept. Take for example, Smart Home Technology. What once
was the fiction of television shows and movies has evolved to homes where locking the doors or changing the room
temperature is simply a voice command from your couch. Today's Smart Homes feature any number of manufacturers
products each specializing in a specific functionality – security, lighting, voice commands, etc. What ignited this market
was the ability of these products to work coherently to improve the entire environment.
Why are consumer goods companies so reluctant to adopt the same logic for their technology purchases particularly
where there is a direct impact on profitable revenue generation?
""We wanted the insights of an experienced team who clearly had learned from and grew from working with a strong group of clients. In T-Pro we found this partner and a solution that was intuitive and pragmatic in addressing our needs," says Nikhil Sawant, CIO of Snyder's-Lance."
One area that continues to stump organizations is turning the enormous amounts of data at your disposal into actionable insight. In fact, "only 20% [of survey respondents] claim they don't have data issues. Clean data is the basis for being able to do the important things like post event analytics, RAO, and TPO," according to the Promotion Optimization Institute's 2018 TPx and Retail Execution Report.
Specifically, in the area of Trade Promotion, the technology exists to not only address the data cleansing and harmonization issues, but also provide centralized post-event analysis and predictive and prescriptive planning capabilities in a user-friendly interface. These capabilities are not limited to, or in many cases even available in, enterprise software solutions.
"Do not assume that deploying a single global solution means you have achieved optimization. With the plethora of SaaS solutions, cost of ownership is minimal. Getting accurate results of promotion tracking and effectiveness is better than deploying one solution to achieve a small portfolio," according to Gartner Analysts Ellen Eichhorn and Stephen E. Smith in the 2017 Market Guide for Trade Promotion Management and Optimization for the Consumer Goods Industry.
There is not question that IT departments are being asked to balance budgetary and resource limitations with the demand for analytical insight and revenue impacting solutions. With this, the temptation to rely on the ease of familiarity often wins out over the promise for increased functionality. However, the ability to get enterprise impacting insight without tying up the entire enterprise's resources is not just a possibility today, but a necessity. Therefore, today's technology innovation leaders are not just trying "not to get fired" but are driving evolution in their organizations by prioritizing results.
IT Concern
Best-of-Breed
Trade Promotion Optimization Solution
"Going with an outside vendor will make integration challenging
and take too long."

TPO should be agnostic in integration capability
Does not integrate directly into ERP saving time and resources.
6-8 week implementation

"We do not have the resources to implement and maintain a new system."

Due to ease of integration, resource demand is minimal. Only for data retrieval and initial connection to TPM.
SaaS solution maintenance is done in cloud environment. Minimal monthly data feed requirement

"I am worried about adoption. Our teams are already comfortable in this environment."

Eliminates redundant entry.
Point of TPO is to make complex data easy to access, understand and apply to planning.
Not asking team to do anything more, just think about it differently with more intelligence.
What to read next: Why CPG Leaders are Taking a Hands-On Approach to Technology