With over 30 years of Consumer Packaged Goods industry experience and a seasoned trade marketer, T-Pro CEO, Terry Zielger, shares his expertise in this exclusive new segment. In each new Terry Talks, Terry will draw upon his wealth of knowledge to bring you insight into making the most of your trade promotions.
In this introductory chapter, Terry supplies his advice to those who are new to trade marketing for a CPG company.
What would you tell to someone who is new in trade marketing?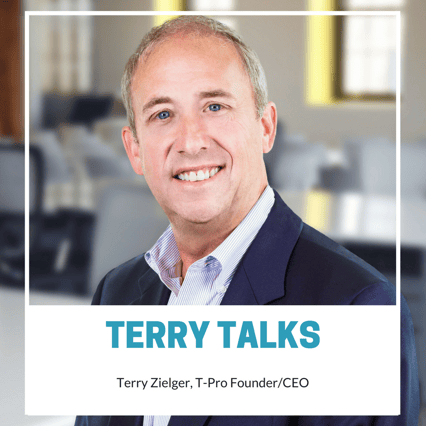 TZ: "Trade Marketing tends to be a conduit between the field sales organization (the executers), finance (the bank) and marketing (the brand). Working cohesively with all of those functional areas is the key to success in Trade Marketing. By design Trade Marketing is the HQ voice to the retailer (through the sales force) to communicate brand strategies and provide insights that can mutually drive a profitable business for both the manufacturer and the retailer."
What is the first thing they need to get a handle on as a trade marketer?
TZ: "Understanding the brand and categories for which you are representing in your company. It is important to know what the goals and objectives for the products are from a corporate standpoint and from there you can formulate a go-to-market strategy to execute at retail. In addition, doing an assessment of the tools to manage and analyze the trade promotion investment is key. Since Trade Marketing is typically tasked with managing this very large p&l item and having a significant impact of the results of the investment, they should have the right tools to best understand performance of promotional activity as well as the ability to efficiently plan different scenarios that drive the greatest results of the trade investment."
Any other advice for trade marketers?
TZ: "Have a clear understanding of the company's overarching objectives. From there, the course can be set relative to trade marketing and the trade promotion investment. Don't be afraid to try new things. Complacency and doing the same activities and executing the same tactics in trade promotion will not lead to the desired results."