With over 30 years of Consumer Packaged Goods industry experience and a seasoned trade marketer, T-Pro CEO, Terry Zielger, shares his expertise in this exclusive new segment. In each new Terry Talks, Terry will draw upon his wealth of knowledge to bring you insight into making the most of your trade promotions.
The second installment to this new series, Terry discusses the changing CPG industry and where he thinks it's headed.
How have the challenges of trade marketing evolved over the years?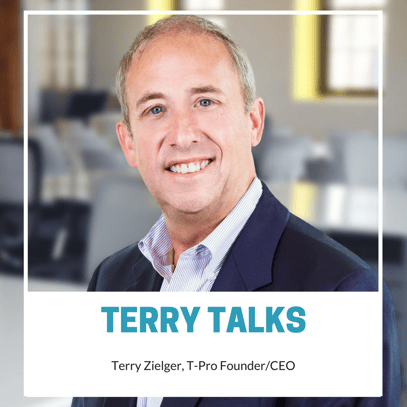 TZ: The industry as a whole, and more specifically Trade Marketing, has been inundated with data. The problem is not having access to data, but the ability to aggregate and harmonize the data into an environment that is easy to use and as a part of a process that is repeatable. Efficiency is key and success in CPG is the ability to course correct rapidly and efficiently. Simply cutting and pasting multiple sources of data into a spreadsheet to prepare to do any analysis just doesn't cut it anymore. By the time all the data is in one place, due to manual efforts and exercises, the data is old and the opportunity has passed.
There are whispers that trade promotions is no longer relevant in today's market, is this true? Why or why not?
TZ: From my optics, the industry can no longer afford to do the same trade events over and over again and not really understand the impact of volume, share and profitability. Trade promotion will continue to play an important role in driving the consumer goods business. However, the manufacturer and retailer must take a more collaborative approach using predictive analytics and trade optimization to identify the correct promotion mix that leads to profitable growth for each.
What do you hope trade marketing looks like 10-15 years from now?
TZ: The vision has been for the trade marketing group to provide a more consultative service with comprehensive analytics, insights and recommendations to provide and support the field sales organization. This is a departure from a more data compilation activity based model that we see in a great deal of the industry today. Too much time compiling data and not enough allocated to insights and true analytics.
Read the previous Terry Talk here