As many CPG organizations mature in their approach to Revenue Growth Management, RGM leaders are starting to tackle difficult questions such as how we think about pricing and how can we think differently about investing with our retail partners. In gathering the intelligence and mapping out the strategy to answer these questions, companies come back to a common obstacle: their data.
Data governance is one of the foundational responsibilities of any RGM team as it centralizes intelligence and prioritizes accuracy for more informed revenue-focused decision making.
"Take the time to make sure that you have a solid data foundation," recommend Mike Downey and John Heuer, former CPG and RGM leaders in the webinar, "Raising the Pillars of Revenue Growth Management"
Too often trade spend data is being tracked offline in Excel that an account manager is responsible for updating. This means that it is not tied to other investment tracking or planning processes. The goal needs to be to have all of our data in a single intelligence hub.
Fortunately, your trade promotion management and optimization solution providers should work with you to build an automated cleansing and harmonization process. To achieve the accurate and timely post-event analytics and constraint-based modeling that will guide the strategic decisions about customer investment, pricing strategy, organization reporting, funding processes, etc., you will need to bring together shipment, consumption and spending data.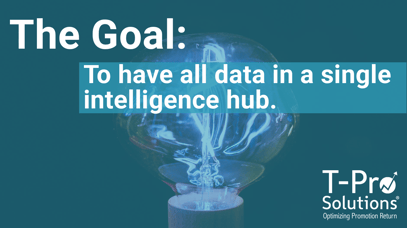 This begins by defining the rules as to how you want to organize and manage your data. You will need to think about unifying understanding of key data definitions and process(es) across the organization including:
How do we make it easier for the entire organization to manage price?
When was the last time we scrubbed our price lists?
Are we comfortable with our base pricing?
How is our shipment data organized? By customer? By PPG?
How do we define start and end dates?
"Companies need to have a diligence about how they organize their data," stated John Weller, VP, Product Management Retail TPx of Blacksmith Applications. "They need to be able to discuss how they are tying volume, expense, and settlement to an event.

Establishing this is critical to develop the transparency needed to for a successful RGM initiative. Doing so provides the granular insight needed to make better decisions and the high-level picture to build and measure a growth strategy the predicts and drives revenue.

Today, remaining competitive means more than just spending more to drive volume or cutting to make a number. This practice has left too many Consumer Goods companies vulnerable to short term success and long term vulnerability. The point of shifting to an RGM approach is to manage revenue not spending. This is where building the foundation with strong data governance and leveraging the right TPM and TPO solutions to ensure accurate intelligence becomes actionable opportunity must be a priority.