As we progressively become a digital society, it naturally makes sense that data and business models become digital as well. CPG companies are now making the shift to digital for their advertising and innovative new product development, however, they're slow to improve upon trade promotion. If you want to be innovative and make improvements, you need a digital strategy and the corresponding technology to validate and maximize that strategy. As far as trade promotions are concerned, we still operate with people and paper, meaning that companies devote an exorbitant amount of money and time for someone to compile and organize data, leaving little or no time to analyze it. However, digital advancements can not only help compile data, but can analyze it, too, and at a much lower cost and faster rate.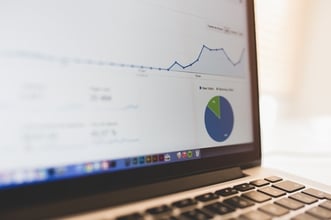 An article by Ramesh Hariharan in Predictive Analytics Times breaks down the latest shift in organizational mechanisms, showing the ways that concepts like historical observation and predictive capabilities can work together to make trade promotions a simpler affair.
Hariharan identifies that companies can be innovative to improve their analytics strategy. Each of the following areas can work in conjunction with each other to create a complete and comprehensive data picture for the CPG organization.
Predictive Analytics
Predictive analytics is a key component to add to your trade promotion arsenal if you want to maintain or attain best-in-class TPM/TPO status in the CPG sector. Using statistics and also powerful and intelligent constraint based modelling, it's now possible to manage large data sets. Hariharan says,
"Enterprises are becoming digital. They want to leverage this data to drive business model innovation. To profit from these, companies need a digital strategy and need a solid technology foundation along with big data analytics capabilities."
So, implementation of a best in class Trade Promotion Optimization solution (TPO) eliminates the manually intensive compilation of necessary data, provides the user a near real-time accurate KPI analysis of past trade spending and provides predictive scenario planning at both the product and total customer level. The result is a more accurate post analysis and more accurate future planning, leading to a significant quantified ROI on the total trade spend.
Optimization
Optimization takes learning from the historical and predictive model and allows you to find the best solution out of all viable solutions, enabling you to meet your goals without jumping through an excessive amount of hoops. Trade promotion optimization considers all of the promotions historical data and predictive modeling to find the event or combination of events that delivers the optimal revenue, profit or volume results. This can be accomplished by using constraint based modelling, in which users input specific variables for both the retailer and manufacturer to quickly arrive at an optimized customer plan for maximum mutual return. It's no longer a guessing game because optimization makes planning considerably less stressful and less time-consuming, while being highly strategic and accurate.
Big data and the digital age are here to stay. Like any great structure, it begins with a solid foundation. The foundation necessary to compete in the age of big data and the digital revolution must begin with a best-in-class approach to managing the ever shrinking return of the CPG trade promotion investment. The cornerstone to that foundation is trade promotion optimization.
What to read next: Tips for Demystifying Trade Marketing Spending