CEO of T-Pro, Terry Ziegler, provided some tips in Progressive Grocer for making the most of your trade marketing investment. Below is what he had to
say: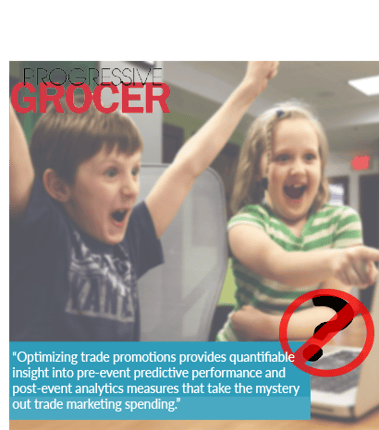 "What if you made one change to one promotion for one customer? Instead of asking questions about how we can evolve current trade promotions practices to get better returns, CPG companies recycle the old debate weighing risk and reward of cutting trade promotion spending. The result is often stagnancy as unquantifiable events return immeasurable risks. Therefore, trade marketing professionals adopt a "if it ain't broke don't fix it" mindset despite greater demand for finite marketing resources. The problem is that it is broke, as Nielsen estimates that 59 percent of trade promotions will not break even.
It's time we start expecting more from our trade programs. Optimizing trade promotions is a key component of turning trade investment from a strain on marketing budgets to a quantifiable revenue contributor. With optimization, CPGs can monitor, adjust and plan based on several indicators:"
Click here to read the full story!