Protect. Position. Strengthen. Sustain. Grow.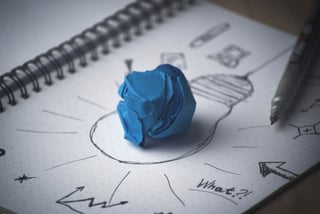 These are the verbs defining conference presentations, board room promises, and departmental meetings across the CPG industry. In fact, in a recent Ernst & Young publication, "Loosen Up" by Kristina Rogers, " Sixty-eight percent of companies surveyed recently by EY admit they need to make significant changes to business operations, while 74% agree they need to be bolder in tackling challenges of sustained growth."
This attitude coupled by the reality of a hotbed of mergers and acquisitions, shifting consumer attitudes and demand for product innovations leaves even the most sophisticated CPG manufacturer left wondering where to start.
"Our suggestion is to start with a kind of "rigidity roll-call," mentally walking through every aspect of your company to identify where rigidity will have the most serious impact" states Rogers.
With a well-documented history of questionable success, trade promotion spending is an area screaming for innovative rescue for both the identification of increased growth opportunities as well as process improvements that will contribute to improved business operations. According to the 2016 Consumer Goods Technology Sales and Marketing Report, "63 percent of companies polled in our 2016 survey indicating it [improving trade promotions] is either their top priority or very important."
Why is Trade Promotion Ripe for Improvement?
There is a difference between the necessity for change and the readiness for change. When it comes to trade promotion post-event analysis and planning, both circumstances are true. Today, a clear line between organizational action and revenue management initiatives has become an expectation for all departments. Furthermore, data availability and integration capabilities make analytical insight readily available for accurate interpretation.
Rogers describes the typical way of completing tasks in an organization as, "For many companies, there's one "clock speed" — a kind of corporate metronome that governs the cadence of operations. Think of it like your walking pace and stride; it's your stride, your pace and always has been. But now, everything has to happen faster — stride has to lengthen, pace has to quicken."
Organizations that being innovative in their trade promotion practices are taking a stand against the customary manual data compilation and delayed data analysis by incorporating a trade promotion optimization solution that harmonizes data and accurately calculates ROI in real-time.
Rogers is further quoted in the Forbes.com article "Innovate Or Perish: Longtime Business Models Are Failing, Say Retail And Brand CEOs" by Barbara Thau saying, "They should be measuring real time price and demand of their own products as well as competing products – including promotion and marketing impact." When doing so, these companies speed up the clock on monitoring promotion health and can turn insight into action with plan alterations that lead to incremental revenue and profit.
Innovating Trade Promotions Will Provide More Than Improved Processes
Companies that are being bold in looking to innovate current operations will be appreciative of measureable improvements that affect growth, but not satisfied. Innovation is formed by creating a balance of improvement and disruption. "Old-school thinking about innovation involves linear approaches to R&D, market testing and all the rest. That's clearly inadequate today: only 22% of CP business leaders worldwide feel confident in their organizations' ability to innovate in response to consumers' changing wants and needs."
So to truly be innovative with trade promotion practices, we must build on the analytics foundation that improves data integrity and accessibility to insight. A truly innovative trade promotion optimization solution capitalizes on this to incorporate predictive planning using constraint-based modeling to empower trade marketing and sales teams with the ability to quickly and accurately create the optimal plan shifting trade promotions to a revenue initiative driver.
Regardless of how we label it, the role of trade promotion management in CPG companies is shifting for the better. The technological solutions exist to make the trade marketing investment central component of maximizing volume and profit. It is now up to organizations to overcome "rigidity" and embrace the opportunity to advance.
What to read next: TPO = Trade Promotion Opportunity