"Inventory missteps are a chronic drain on retail sales and earnings," states Forbes contributor Barbara Thau in her post, "Walmart's Supplier Mandate: Replenish Shelves Faster, And We'll Turn Over Customer Data". As a result, Walmart is trying to combat the cost of empty shelves by offering a data incentive to manufacturers who meet specified delivery standards.
On the one hand, the offering of Walmart's On Shelf Customer Availability (OSCA) data is a groundbreaking collaborative move on part of this trend-setting retailer. In fact, it would not be surprising to see other retailers follow. However, this olive branch offering will only impact on-shelf availability and revenue generation if the manufacturers are equipped with the functionality to use this real-time data for analysis and planning – a process that many currently struggle with the monthly IRI or Nielsen POS feeds they are receiving.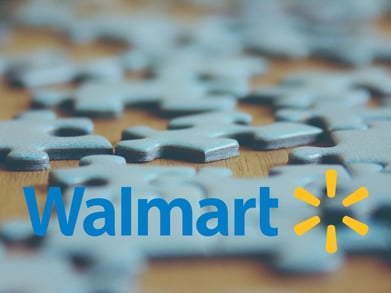 According to the Promotion Optimization Institute's 2017 "Only 14% of survey respondents state that they do not have issues with integrating 3rd party data such as POS."
The truth is that CPG companies do not have a data problem; they have an analytics gap. This is not to say that they should shun this opportunity to gain greater insights on consumers. On the contrary, CPG companies must use this as a catalyst toward investing in analytically-driven decision making via a solution, such as a Trade Promotion Optimization solution (TPO).
"The truth is that CPG companies do not have a data problem; they have an analytics gap."
Doing so, companies can harmonize this real-time data with their spending and shipment data for post-event analysis of base trends and promotional performance with quantified ROI. This becomes the foundation for the collaborative approach to working with Walmart and other retailers by eliminating the divided understanding of in-store activity. This insight also serves as the driving force for informed predictive planning to develop promotional events and annual plans that are mutually beneficial for manufacturer and retailer.
Furthermore, manufacturers can use the constraint-based optimization capabilities of a TPO solution to define the optimal event or promotional mix within retailer and manufacturer constraints to reach revenue, volume, or profit objectives. This perpetuates transparency-based collaboration with quantified retailer and manufacturer KPIs for open dialogue.
Walmart, in this rare move, is taking the first steps towards a data-driven partnership, and CPG companies should be excited for the potential to gain coveted insight. However, they will need to prioritize more than order fulfillment to reap the benefits of this opportunity. Turning data availability into useable insight continues to be an obstacle for CPG companies looking to sustain growth. A failure to position themselves to make the most of Walmart's offering risks a significant competitive advantage over companies that will still be wondering what to do with it.
What to read next: How to Compete Against Amazon's In-Store Influence