The concept of "try before you buy" has exploded. Consumers can utilize digital modeling to try on makeup or even see how furniture would look in their home, as seen in Wayfair's "View in Room 3D" feature. This means consumers no longer have to risk taking a guess that ends up being a regrettable decision.
For CPG companies, the concept of "try before you buy" holds significant benefit for their own internal processes. Currently, companies are taking the "try and hope it works" approach to planning and executing their trade investment strategy. Due to an inability to test promotional events or customer plans, companies lose focus on the art of the possible. With the assistance of technology, like a Trade Promotion Optimization solution, manufacturers can bring the "try before you buy" mentality to their trade planning processes to create better results.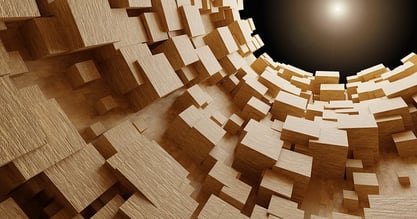 Value the What-If
This begins with the ability to answer the question, what if. With predictive analytics, CPG companies can test different events or promotional mixes to see the predicted results before running any plans. As a result, companies can compare price points, shift retailer conditions, calculate forward buy and more, all with the ability to see the impact on quantified KPIs. Seeing the impact of making one change to one promotion for one retailer is the start of strategic decision making guided by data. Essentially, it would be like deciding you didn't like the color of a certain couch you were "trying out" and changing it to one that better fits the room with the click of a button. This both saves time and empowers employees to come forward with the best possible plan.
It also means companies can not only tweak their own plans, but also include predictive retailer KPIs in plans to encourage joint business planning with retailers to mutually improve the overall performance of the business.
Don't be afraid to ask What-Else
In addition to the power of predictive planning, CPG companies have the opportunity to go beyond with prescriptive analytics. This means not only being able to test out different events or plans manually, but being able to enter specific constraints on spending, profit margin, timing, etc. and, with the press of a button, identify the optimal promotional event or plan in front of them.
Like Wayfair turning consumers into designers, predictive and prescriptive analytics shift sales planning to sales strategizing by empowering users to see the full picture of their trade investment. With powerful predictive modeling, companies not only see their performance in real-time, but also have the confidence to create future plans that they know will work and will improve the return on their #2 line item.
What to read next: Walmart is offering up more data. But can CPG companies do anything with it?