Notable changes in the retail landscape, such as Target's store closures and the decision by UK retailer, Waitrose, to halt new store developments, don't mean that manufacturers should begin to cut trade investment as a trickle-down effect without understanding how it will impact the business. What it does mean is that there is new opportunity to step back and reconsider how trade investment fits into the larger picture of the business.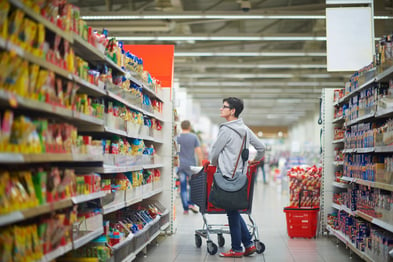 For starters, you, as a manufacturer, should consider the following:
How many customers you are evaluating?
How long it takes you to do these evaluations?
Can you quantify your results?
Are you using these results to improve planning?
If your answers to these questions aren't easily known or satisfactory, then it's time to think about reworking your trade strategy to work better for you, particularly since now is the golden opportunity to do so with retailer collaboration.
However, you won't be able to do this if you have an inaccurate view of your business health and the effectiveness of your trade investment. Furthermore, it is easy to make blind cuts for immediate results, but not so easy to bounce back when those cuts end up being more detrimental. The investment put into understanding the impact of change has a far better pay off than uninformed decisions. The only caveat is that without quantifiable analysis and predictive planning, there is no way to determine which cuts make the most sense or show that a change in strategy may be more effective in terms of lasting impact.
"It's time to think about reworking your trade strategy to work better for you."
The solution lies within the accurate post-event analysis and performance-focused decision making that come with the usage of a Trade Promotion Optimization solution. With this, you can identify the true opportunity that lies waiting to be unlocked. For example, modeling your future baselines to reflect the scale of your in-store reality (volume) is crucial to maximizing your investment and planning more successfully for the future. This creates optimized opportunity.
In other words, you can mine the best results from what you have done to optimize your return on future investment; which is easier than you think, so much so that it can come down to taking your plans plus retailer and user-generated constraints and pressing a button to find the best promotional mix to meet revenue goals.
So despite the changing retail landscape, there is still an abundance of opportunity for manufacturers to succeed, yet none of that payoff is possible if you don't have the accurate analysis necessary to identify where those opportunities lie and the power to act on this new insight. Waiting too long until this opportunity passes means falling behind. Competitors who are identifying new opportunity in the retail apocalypse will be the ones to improve ROI and maximize volume and those who fail to do so will find themselves quickly losing both in-store real estate and ROI.
What to read next: Store Closures, Shrinking Shelf Space and Low-Cost Competition. Oh my!