When the Cleveland Cavaliers and the Golden State Warriors tip off tomorrow tonight in a decisive game 3 of the NBA finals, many fans and analysts will be asking themselves, "will anything be different?" The reality is that the game should be different because NBA teams have access to a multitude of data points that inform decision making before and during a game. For example, Cleveland's Kyrie Irving is shooting 33% on possessions in which he brings the ball up court and attempts a shot without passing first (ESPN). If there is any question whether these missed shots are affecting the outcome, the Cavaliers are currently trailing the series 3 games to 1.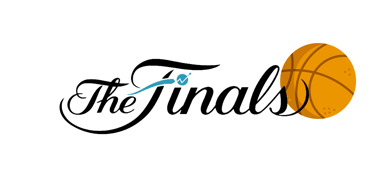 The 33% shooting average is coincidentally similar to the estimated success of trade promotions executed by CPG manufacturers on a regular basis. Yet, unlike the several minutes spent criticizing Kyrie Irving's selfish play on ESPN's morning radio talk show, Mike and Mike in the Morning, these costly inefficiencies will not only go unnoticed, but will also be washed away as the cost of doing business.
Show host, Mike Greenberg, stated, "That's the beauty of the analytics. Not because they tell you something you didn't know, but they give you a way to put into context what you are seeing."
For the Cleveland Cavaliers, the context is the ability to explain how performance trends in an individual player's actions affect the outcome of the game. For CPG companies, the context is the ability to visualize trends and calculate performance.
But these are observations. The strength of analytics comes in how they can influence action. For example, in the 39 shots that Kyrie Irving has taken without passing, the Cavaliers are averaging 0.82 points/play. Compare this to the 1.28 points per shot that the Golden State Warriors are making and it is clear that without a change the Cavaliers will lose game 5 and with it the NBA Finals (ESPN).
Similarly, if trade marketing teams can identify key KPIs for individual promotional events during post-event analysis, they can also make adjustments to lower performing events to improve overall incremental revenue and profit of a promotional plan.
Access to analytics allows us to quantify how individual moments tell the story of how we arrived at overall performance. Without paying attention to the specifics, we rely upon averages that simply tell us whether we won or lost.
And isn't that the real goal? Put yourself in the best position to score the most points and win the game. Simple, right?
Cavalier fans are hoping that knowing the analytics will change the story for their team tonight. Of course, making a single adjustment does not guarantee a win for the Cavaliers or CPG companies. However, adopting analytics-driven trade promotion promotes alignment with overall revenue management goals. And achieving revenue management goals is something everyone will agree is a victory.