For today's consumer product goods companies, there is increased pressure to see sustainable growth, which creates a higher demand for data-supported decision-making and strategies. As the need for data continues to expand, especially as it relates to in-store promotions, companies are struggling to utilize it effectively as part of marketing planning. Most companies are merely moving and reorganizing the data and their existing plans aimlessly in hopes of stumbling upon valuable insights.
Companies can overcome these challenges by harnessing predictive analytics to create a library of optimized promotion scenarios, which will help companies be more proactive in their decisions. As part of a comprehensive trade promotion optimization (TPO) solution, companies can use predictive analytics and constraint-based modeling to build future promotional strategies and customer plans that are optimized to meet company objectives. The ability to create a predictive library of scenarios provides the foundation for better performing marketing strategies by pulling from the library of optimized events, adjusting as needed and then combining them within customer plans for best results.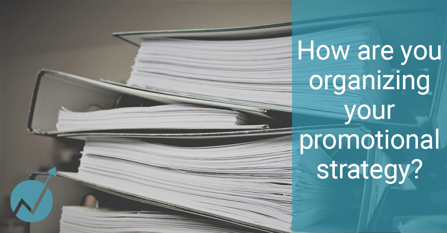 Rather than giving the sales team a blank slate of endless possibilities, a library of in-store promotion scenarios sets guardrails that align planning with corporate marketing objectives. With this kind of control, trade marketing or sales planning teams can build plans at the corporate level and the individual sales representative can tweak those plans to
fit with the reality of their retail partners. More importantly, when guidelines are centralized, it eliminates tactics such
as deep discounting that have been over utilized to push volume but stretch trade spending and compromise revenue.
Furthermore, a library of scenarios gives companies the ability to test a variety of future events with a quantified
prediction of how they are likely to perform. These scenario generators also give companies the power to test in-store promotions against competition from other manufacturers and even store bands, which means that the resulting plans
are built for success and aligned with corporate objectives.
Sales teams can also bring these plans together in a complete customer calendar with the confidence that they are the best plans to get the results they are looking for. A TPO solution should provide real-time roll ups of KPIs and budget comparisons as the plan is created so that the planning strategy is guided by data. Another option is to optimize the annual plan where the software will run through the possible promotional mixes while considering user-defined manufacturer and retailer constraints to determine the optimal plan for maximized results.
It's clear that the ability for consumer product goods companies to take a more strategic approach to trade investment is possible. Building a library of optimized promotional scenarios that harnesses the power of the company's data to be more accurate and more effective amplifies the ability to develop a trade promotion strategy and execute it with predictable results. Without this capability, companies risk falling behind in the competition and losing opportunity for growth.
Building an optimization library is one component of empowering your teams with a powerful strategy. See also, A Trade Marketer's Guide to Strategy Optimization for more actionable ideas.