Summary: The estimated 3%-5% annual return on trade investment with integration of a Trade Promotion Optimization Solution will go a long way to justifying the investment on the #2 line item in your budget, but the empowering and intelligence silo-destroying benefits to your departments, will only be seen with the right gatekeepers to guide your project.
We have written a great deal about how managing trade investment can turn you from a company frequently looking in the rear-view mirror to identify underperforming expenditures to one that proactively develops their trade strategy to be a sustainable contributor to revenue management using advanced analytics. In doing so, there is a clear relationship between an investment in trade strategy and in the corresponding technology solution to provide the vehicle for greater efficiency, improved intelligence, and predictable and profitable performance.
However, it is important to understand that any systemic change, even one executed with clear alignment to corporate objectives, will be a lost opportunity without the buy-in of all stakeholders. Now, you may be saying that this is not the "job" of finance, but the reality is that it is critical for finance to take an active role in promoting the benefits and adoption of any revenue impacting system, particularly a Trade Promotion Optimization solution, as the liaison between Sales, Trade Marketing, C-Level and IT.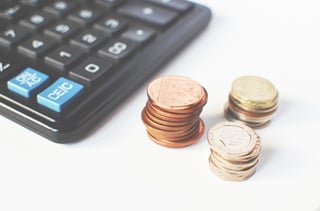 Sales Sign-Off
CPG Sales teams often come under scrutiny for running the same promotional plans each year with the hopes of achieving better results. While this is not an effective strategy for growth, sales teams often do not have the accurate promotional intelligence to make strategic decisions and achieve their sales objectives.
When it comes to adopting a Trade Promotion Optimization solution, finance can adopt a collaborative approach with sales to bridge this intelligence gap. One of the key benefits of a TPO solution is to encourage data-driven decision making and therefore eliminate much of the guesswork that often slows down processes. How many times has sales looked at budgeted volume or budgeted spend and asked, "Where are these number coming from?" Or worse yet, "We have budgets?"
"CPG Sales teams often come under scrutiny for running the same promotional plans each year
with the hopes of achieving better results."
With the integration of a TPO solution, the visibility to a single version of trade metrics becomes available as part of the post-event analysis providing quantifiable ROI and performance KPIs to monitor progress, execution and adjust when necessary. Similarly, predictive planning with constraint-based modeling, that should be part of your TPO solution, will calculate future event and plan KPIs for comparison to budgeted quantities. This shifts the conversation from why we missed budget to how we will make budget and exceed expectations securing that elusive sales bonus.
Trade Talks
Perhaps the least surprising opportunity for alignment behind improving trade investment results is between finance and trade marketing. This is in large part because there is an overlap in responsibilities for post-event analysis, optimizing plans, identifying gaps and making recommendations to drive profitability. What is also not surprising is that these groups rarely operate on the same page today. Disparate data and "custom" spreadsheets that litter CPG companies mean that even though these departments are carrying out similar responsibilities, they are doing so with a different view of the results, leaving them equally blind to each other's insight and what the future should look like.
"[Finance and trade] rarely operate on the same page today."
Aligning finance and trade marketing behind a Trade Investment initiative that puts data and analytics at its center allows for common understanding and well-supported decision making. If trade needs additional funding to fend off a competitor creeping on market share at a specific retail partner, both finance and trade marketing have the visibility to assess the problem and the power to determine the best solution. In this way, TPO can more appropriately be called Trade Promotion Opportunity.
C-Level Consensus
Where do we need to be? Will we get there? How do you know? What's the risk?
These are some of the questions that CPG executives rely on finance to provide the answers to and do so in a timely manner so they can inform investors and drive the direction of the company. Historically, the information, particularly in Trade Promotions, that executives need from finance is not available when needed, reflects only a portion of the trade investment or is inaccurate creating distrust between finance and the executives.
We have already identified how a TPO solution can help finance be more accurate and timely for the entire portfolio, but equally important to leadership is the fact that these insights place finance at the center of identifying and implementing business drivers to execute their strategic initiatives and the data to support its success.
IT Understanding
For good reason, IT is very protective of its budget and its resources. Navigating an expenditure for a Trade Promotion Optimization solution is often challenging due to past complex, resource draining integrations with ERP and Trade Promotion Management systems. While the process of integrating a TPO solution demands minimal IT resources and a fraction of the time, finance can more effectively pave the way for IT support from a budgetary perspective. Gaining a sustainable annual return on trade investment of an estimated 3%-5% will contribute significantly to the organization's bottom line. This should equate to an exponential payback over the cost of the solution. These facts mean that there is a direct line between IT expenditure and revenue. As a result, IT is critical to both maintaining the data investment of the company and supporting revenue growth opportunities.
It is easy to just see the dollars and cents when it comes to trade promotions, but as finance drives the analytical insight and management of trade investment, their role in its adoption and execution will be the outreach that breaks the barriers between people. With this the efficiency and productivity gains for the employees will expand the financial gains of the organization.
What to read next: What is the Role of Trade Investment in the Zero-Based Budget Driven CPG Sector?